Principles for Best Practice – info and case studies
The Clinical Audit Support Centre are in the process of updating Principles for Best Practice in Clinical Audit. The first edition of the book was published in 2002 and is now showing signs of age! The second edition will include a number of new chapters authored by clinical audit experts. In addition, we would like to make the new book more practical and plan to include a range of case studies written by clinical audit professionals and healthcare staff. Therefore, if you have a completed project that you would like to share with the clinical audit community, please request a registration form by emailing your name followed by Principles for Best Practice to info@clinicalauditsupport.com. All authors/organisations of work featured in the book will be acknowledged.
National developments relating to clinical audit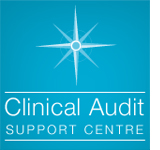 Clinical audit professionals will be interested to hear that the Quality Strategy Team at the Department of Health are investigating ways of reviving clinical audit, particularly at a national level. A meeting is taking place on 25th April to look at future direction of national audits and the establishment of a new national audit advisory group. CASC welcome this initiative and we will keep audit professionals informed of developments following the meeting in April.
Accredited Distance Learning Course

Would you like to gain an accredited qualification in audit? Are you interested in linking your study to your current workload? Would you like Tracy or Stephen to advise you on a current clinical audit project? The Clinical Audit Skills Course enables you to study for an audit qualification by completing a current audit project with mentor support from Stephen or Tracy. The course involves writing a project plan and a final report and typically takes between 6-12 months. Successful learners gain three credits at level three from the National Open College Network.
Leicestershire nurse conference




CASC are delighted to announce that they are organising the 10th Annual Leicestershire Practice Nurse Conference on 24th May 2007. Stephen and Tracy were previously involved in the previous nine conferences during their time at Leicestershire PCAG and are keen to continue their support of nurses in the county. The programme includes a number of excellent keynote speakers, including Lynn Young of the RCN and Sue Cross, National Project Manager for the Working in Partnership Programme.
Read more...
Positive feedback from CASC training sessions

The CASC team have delivered a number of events and training sessions over the course of the last two months. We particularly enjoyed our involvement in the Clinical Governance Event held by the National Hospital for Neurology and Neurosciences and it was an interesting experience to present in one lecture theatre and be beamed simultaneously to an audience sitting in another! In addition, we have continued our work with the National Patient Safety Agency and delivered a number of sessions on significant event audit.

Do you need an E Newsletter?

If you like our E Newsletter but don't know how to produce one please contact the CASC team. We can help design and produce a range of electronic newsletters for you at very reasonable prices!