Book now for Clinical Audit 2020




The Clinical Audit Support Centre are taking bookings for their first national conference – Clinical Audit 2020. The event will take place on 15th November 2007 and is being held at the award winning National Space Centre in Leicester. The conference will be highly interactive and all delegates will be able to take part in live voting forums throughout the day. Delegates will also have the opportunity to listen to a number of expert speakers and the event will help NHS professionals plan for the future delivery of effective clinical audit within their organisation. Clinical Audit 2020 will be a conference with a difference and our aim is to deliver a truly memorable event. Early-bird places are currently available for £150+VAT and there is a 10% discount for group bookings of two or more made at the same time. To reserve your place email "Clinical Audit 2020" to info@clinicalauditsupport.com or call (07834) 914419 in office hours.
New podcasting service now available




In June 2007, the Clinical Audit Support Centre launched an innovative new podcasting service. The service is available to anyone with a computer and broadcasts can be downloaded onto iPods or MP3 players. The service is completely free and easy to use. Thus far, seven podcasts have been recorded and these include – a summary of the national audit meeting in April, an audit news review covering January to March 2007 and the first ever clinical audit blog. More broadcasts are being recorded and full details of how to access the service are available via the Podcasc section of the CASC website.
Feedback from 1st national clinical audit meeting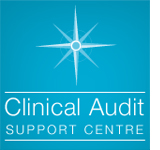 The Department of Health organised a national audit meeting to look at revitalising clinical audit in April. The meeting was extremely well attended and 90 delegates listened to presentations from Helen Lovell, Martin Ferris and Tony Rudd amongst others. Much of the day was taken up with group work and delegates were asked to vote on whether the name clinical audit should be changed (the decision was no!). To date the Department of Health have not reported back on findings from the first meeting, but a further event is planned for 4th July 2007. More details on the April meeting can be found via CASC's Podcasc page.
National Clinical Audit Programme to be re-homed!
Clinical audit professionals will be interested to hear that the National Clinical Audit programme is to be taken away from the Healthcare Commission. A tendering process is currently underway that includes delivery of the National Clinical Audit and Patient Outcomes Programme (plus expansion to include the management of the National Joint Registry (NJR) and Paediatric Intensive Care Network (PICANET). The contract is worth approximately £7 million and closing date is 17th July 2007.
Royal Pharmaceutical Society need volunteers for pilot audit!




The Royal Pharmaceutical Society (RPS), in collaboration with the Royal College of General Practitioners are in the process of trialling electronic clinical audit software that will help community pharmacists with the delivery of their contract. It is hoped that the audit software will standardise clinical audits being undertaken by community pharmacists and save them time with this work. The RPS would like to hear from any PCTs who would be interested in taking part in the pilot programme scheduled for summer 2007. Ideally, each PCT taking part in the pilot would be able to trial the software in between 3-5 pharmacies. To register interest in the pilot project email stephen@clinicalauditsupport.com
Case studies still needed for new edition of Principles for Best Practice
Over the last three months, the Clinical Audit Support Centre have been collecting case studies for the new edition of Principles for Best Practice in Clinical Audit, which is scheduled for publication in Spring 2008. There is still time to submit examples of best practice in audit and you can request a registration form by emailing "PFBP" to info@clinicalauditsupport.com. The registration document is quick and easy to complete and all authors and organisations who are successful will be acknowledged and have their work published in the new book.
Do you need a professional qualification in clinical audit?
In recent times the issue of the importance of accredited audit qualifications has been raised at meetings held by the National Audit and Governance Group and the Department of Health. The Clinical Audit Support Centre offer a range of accredited qualifications for audit professionals and healthcare staff and these are available via attendance courses and distance learning packages. Our courses are interactive, fun and educational and are delivered by qualified and experienced trainers. We are currently taking bookings for the next Advanced Audit course and this will take place at the end of September. Places cost £150+VAT and attendance will ensure that you have a recognised professional qualification.
And finally…
The Clinical Audit Support Centre would like to hear from anyone working in clinical audit and quality assurance that would like to be featured in future editions of this electronic newsletter or appear in a podcast. CASC are looking for relevant information to share with the wider clinical audit community so please contact the team if you have news to pass on. CASC are also able to provide help developing electronic newsletters and postcards. Again, please contact the team if you require further details.