First educational clinical audit podcast released
The Clinical Audit Support Centre have recently launched their first educational podcast which provides brief details on the audit process and hints and tips for undertaking a successful audit project. The podcast is available from the CASC website and you can download the enhanced version from iTunes. The podcast will help healthcare professionals understand how to carry out a clinical audit project and is freely available. Since the launch of our podcasting service in June we have recorded ten broadcasts and all are available via the website. More innovative broadcasts are planned in the Autumn.
What does the future hold for clinical audit?
Clinical Audit 2020 is all about the future of clinical audit. The event is relevant to all those involved in clinical audit delivery and will help you gain a better understanding of how effective clinical audit will be delivered in the future. The conference will look at how audit is being revitalised and how audit links in with new initiatives such as revalidation and practice based commissioning. In addition to expert speakers from national organisations, the event will include live voting forums where instant feedback will be gained from delegates on key issues of the day. Author and professional trainer Andy Cope (pictured) will draw the event to a close with a presentation on "the art of being brilliant". Audit 2020 is taking place at the award winning National Space Centre in Leicester and represents excellent value for money at just £150+VAT per delegate place. For more information, follow this link.
Who will win the bid to broker the National Audit Programme?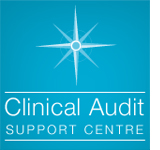 The expressions of interest for running the national clinical audit programme were submitted in July and we understand that nine organisations have made it through to the second stage. This involves putting together a comprehensive tender document explaining how the national audit programme will be managed and this must be submitted by mid-September. The Department of Health will be assessing all bids and criteria include: experience of clinical audits and contract management, contract delivery, understanding of requirements, performance management and logical tender submission. The Clinical Audit Support Centre are involved in the second phase of the proceedings, but sadly we are duty bound not to reveal who the other interested parties are so you will have to guess who is in the running!
Join the Department of Health clinical audit mailing list!
Following a number of national publications urging the need to revitalise clinical audit, the Department of Health have started to take a key role in steering the direction of audit. The Quality Strategy Team are involved in the new arrangements for the national audit programme and we understand the post for the Chair of the new National Clinical Audit Advisory Group will be advertised in September. DH have set up a mailing list that healthcare professionals can join in order to receive regular briefings and updates. For more information email Helen.lovell@dh.gsi.gov.uk
Revalidation and clinical audit
The 'Good Doctors, safer patients' document highlighted that clinical audit has long been part of the routine clinical practice of doctors. Clinical audit enables healthcare professionals to assess their individual practice and that of the clinical team in which they are working against evidence-based best practice. At the recent Department of Health clinical audit workshop Professor Martin Marshall, Deputy Chief Medical Officer presented information about the central role of clinical audit in appraisal and revalidation. Group discussion following the presentation emphasised the importance of high quality multi-disciplinary audit that would enable analysis of effectiveness and performance at both an individual and team level. If we bear in mind that the national audit programme will be unable to cover all specialities or disease areas there is a great opportunity for local clinical audit teams to be central to the development of audit projects used as part of the revalidation process. Here's another chance for clinical audit to gain impetus and to make it relevant and timely to the clinical teams we work with.
Meet the team
The Clinical Audit Support Team are presenting at a number of forthcoming conferences. You can meet the team at a number of Healthcare Events conferences, including Clinical Audit in Manchester (13th September), Auditing nurse led clinics in London (18th September) and Nurse Led Care in London (30th October). We will also be presenting at the Community Practitioner and Health Visitors Association conference in Torquay at the end of October.
And finally…CASC celebrates its first birthday
The Clinical Audit Support Centre has just celebrated its first birthday! It seems a lot longer than summer 2006 since we left the NHS and set up in business, but the last year has proved to be a great adventure! Working for ourselves has been a real challenge and we are proud that we have been able to avoid joining the 50% of start-up businesses that fail in their first twelve months! Every month has been scary and exciting at the same time and it has been a fascinating experience! We'd like to take this opportunity to thank those of you who have supported us and worked alongside us!