New management for NCAPOP announced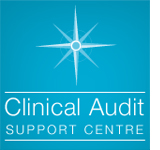 After a lengthy procurement process and months of speculation, the Department of Health announced on 31st January 2008 that the contract for management of the National Clinical Audit and Patient's Outcome Programme (NCAPOP) has been awarded to the Healthcare Quality Improvement Partnership. HQIP are a consortium made up of the Royal College of Nursing, Academy of Medical Royal Colleges and the Long Term Conditions Alliance. The programme was previously managed by the Healthcare Commission and marks the fifth change of home for the national audit programme in the last decade. It has also been announced that as part of the "reinvigoration" of clinical audit a further £3.2 million per year has been allocated to the programme. The contract to run NCAPOP commences on 1st April 2008 with a transition period taking place over the next two months. To read the announcement in full, visit the Department of Health website.
Professor Nick Black named as first chair of NCAAG
To coincide with news relating to NCAPOP, the Department of Health also announced that Professor Nick Black will be the first Chair of the new National Clinical Audit Advisory Group (NCAAG). The functions of the NCAAG are to drive the reinvigoration of clinical audit both nationally and locally and to act as the steering group to the NCAPOP. Professor Black is a high profile candidate with considerable experience of public health and research. He said "this gives us a wonderful opportunity both to reinvigorate clinical audit locally and to develop and implement a clear national strategy". In addition to Professor Black as Chair, NCAAG will have approximately 10 members, with the committee becoming operational at the start of April. There will also be a new National Audit Forum with open membership for all healthcare professionals and audit staff.
Health Service Journal feature interview with Sir Bruce Keogh
In addition to the recent national announcements, many of you may be interested in the comments made by NHS Medical Director, Sir Bruce Keogh in an interview with the Health Service Journal (7th February 2008 edition, page 4). The header for the exclusive article is "medical director says clinical audit managers need to deliver or lose their contract". In the article, Sir Bruce noted that audit will play a greater role in revalidation and stated that "doctors and clinicians need to accept they have a moral and professional duty to ensure they know what they are doing and how well they are doing it".
News from National Audit Conference
The annual national clinical audit conference took place in London from 5-6th February and this event provided more insight into important developments relating to clinical audit in the UK. Lucy Warner (Consultant to Department of Health) and Stephen Ashmore (CASC Director) gave a presentation to delegates that included latest news relating to NCAPOP, NCAAG and the new National Audit Forum. Stephen also announced that a new website www.clinicalaudit.nhs.uk will be available in March and this will include introductory online training in clinical audit and signposting to useful clinical audit resources. It was also announced that the Practical Handbook for Clinical Audit is up for review, with plans to produce a new document later in 2008 that features audit resources and tools from across the UK.
New accredited Train the Trainers clinical audit course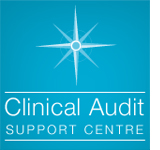 The Clinical Audit Support Centre launched their new Train the Trainers course at the national conference. This is the first accredited course to teach healthcare professionals how to deliver audit training and those gaining the qualification will potentially be able to deliver accredited courses for staff within their own organisation. The course is very practical and will provide attendees with the confidence and expertise to deliver high quality clinical audit training. As part of the programme learners will complete written assessments and also deliver an assessed 10 minute micro-teach to fellow delegates. The first course will take place in July and costs £250 plus VAT. Numbers are restricted to 10 learners per course. For information, CASC are also running Advanced Audit training on 13th March and 12th June, with the Significant Event Audit Masterclass taking place on 9th April. Please email info@clinicalauditsupport.com if you would like to register your interest and find out more about any of these courses.
Clinical Audit 2020: The Return
Following the huge success of last November's 2020 conference, the Clinical Audit Support Centre are delighted to announce that Clinical Audit 2020: The Return, will be held in Leicester on 24th September 2008. This year's conference will feature a broad range of presenters, including short presentations from all sectors of the NHS. We already have speakers confirmed from NICE and the DHSSPSNI in Ireland. The brilliant Andy Cope (pictured) will be returning with a 90 minute presentation to see if he can improve on his 94% "very good" rating from delegates in 2007 and we are also in talks with a number of individuals/teams to deliver a radically different audit event. Cost is £160+VAT, although we are offering a discount of £20 to those who attended in 2007 or who book before the end of June 2008.
CASC launch Clinical Audit Community
In January, CASC added a new section to their website – Audit Community. The aim of audit community is to help clinical audit professionals network more effectively and to access resources that will be of personal interest to them. As well as including information on where to look for jobs relating to clinical audit, there is also advice on copyrighting materials and copies of previous CASC E Newsletters. There are also details of national/local audit networks that exist across the UK. To date details of eight audit networks have been identified and these include well know groups such as NAGG, SECEN and SWANS as well as lesser known groups such as CASNET (East Midlands), Mental Health Audit Group and the National Ambulance Audit Group.
Encourage colleagues and peers to sign up to CASC E News
In just over 12 months since the first edition of E News was published over 600 healthcare professionals working in the UK and overseas have joined the circulation list! Please encourage your colleagues and peers to sign up so we can help keep them informed of the exciting changes that are taking place in the world of clinical audit!