South West kick-off regional clinical audit reinvigoration events
The Clinical Audit Support Centre were involved in the first two regional reinvigoration events that took place in Plymouth and Taunton on 14 and 15 May. Both events were organised jointly by the South West Audit Network (SWANS), Primary Care Contracting and the Department of Health. The keynote presentation was delivered by Dr Dick Waite, currently of the Healthcare Commission. Dr Waite provided updates in relation to NCAAG, NCAPOP and the new National Clinical Audit Forum and both audiences appreciated the opportunity to put questions to a national representative. In addition to the presentations from Dr Waite, CASC presented on how to effectively involve patients in clinical audit and there were also a number of excellent local clinical audit presentations from SWANS members. Points of interest from Dick Waite's presentation included: assurances that all NCAPOP projects now audit against standards and HQIP's ambitious aim to become the first port-of-call for quality assurance in healthcare. Dr Waite also confirmed that the new National Clinical Audit Forum will be open to all, although details of how the forum will operate are unclear at present. More reinvigoration events are scheduled for Newcastle, Sheffield and the West Midlands and these should provide further details on how important structures for clinical audit will evolve.
NCAAG taking shape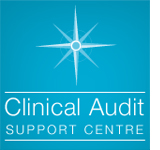 The Appointments Commission have recently announced details of who has been appointed to the new National Clinical Audit Advisory Group that is headed by Professor Nick Black. Members are as follows with the relevant posts filled in parenthesis: Mr Mark Gritten (NHS Management), Mr Daniel Keenan (Regulation), Mr Andrew Middleton (Lay), Dr Jan Van der Meulen (Statistics), Mr Martin Ferris (Clinical Audit), Professor Pauline Ong (Research) and Mr Michael Peake (Health Professional). NCAAG's first meeting will take place on 28th May and additional members will represent nursing, social care and the voluntary health sector. We understand that the first meeting will involve NCAAG assessing five topics that may become part of the national clinical audit programme and these are: asthma, stroke focusing on primary care, emergency care for the critically ill or injured children, eating disorders and dignity/essence of care in hospital or other settings. NCAAG will meet quarterly and members are contracted to work 15 days per year.
HQIP extend deadline for views on national audit priorities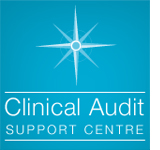 Many of you may not be aware, but the Healthcare Quality Improvement Partnership recently set up an online survey to help choose topics for new national clinical audit projects funded by the Department of Health that might start in 2009/10. CASC first became aware of this survey at the reinvigoration events (see above) taking place in the South West on 14/15 May. It became clear at these meetings that very few audit professionals were aware of the survey and it was acknowledged that the response rate had been poor. As a result, the deadline (originally 14th May) has been extended and we would encourage you to participate in this survey by visiting www.hqip.org.uk. In further HQIP news, we understand that HQIP now have offices based in London and are currently recruiting staff. HQIP are also working on the www.clinicalaudit.nhs.uk website, which will include training modules and resources developed by the Clinical Audit Support Centre.
Deadline for Audit 2020 early-bird bookings approaching
Time is running out for those of you who would like to take advantage of the early-bird rates that we are offering for the forthcoming Clinical Audit 2020 event taking place at the National Space Centre (pictured) in September. The early-bird delegate rate of £140+VAT is available until the end of June, although all previous attendees from last year can book at this reduced rate at any point. Interest in the conference has been excellent and we are now down to our final 80 delegate places. The programme includes: Professor Nick Black (new NCAAG Chair) Martin Ferris (NAGG Chair) and the brilliant Andy Cope who was rated 94% "very good" by those who attended the previous conference in November. We can also announce that South London and Maudsley Mental Health Trust will be presenting their excellent work on involving patients in clinical audit, with further presentations from NICE, GAIN in Northern Ireland and the National Blood Service. We are also running a poster competition with £200 first-prize! For further details in relation to Audit 2020, please listen to podcast 18 and/or contact the CASC team.
CASC involved in research study looking at effective SEA
The Clinical Audit Support Centre have recently completed a major piece of work examining the content and quality of significant event audit (SEA) reports undertaken by staff in primary care. The work involved collaboration between CASC, the National Patient Safety Agency and Nottingham County Training Primary Care Trust. Findings of the project will be presented at the Patient Safety Seminar From Reporting to Learning: Engaging General Practice event taking place in Nottingham on 11th June. In addition, CASC have been asked to present findings of this work at a number of other events, including the annual Risk and Patient Safety conference taking place in London on 25th November. The work will also be featured at the Royal College of General Practitioners conference taking place later in the year.
CASC survey of current clinical audit priorities!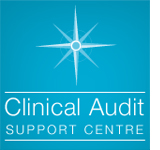 With so much going on in the world of clinical audit at the moment, many clinical audit professionals face a growing list of priorities. As part of the first Clinical Audit 2020 conference in November 2007 all delegates were asked to list their three top clinical audit priorities. Over 50 delegates returned information and the results of this survey provide audit professionals with a great insight into work and views of their peer group. The top five priorities (most popular first) were as follows: (1) engage clinical staff in audit work, (2) reinvigorate local audit/do less national audits, (3) raise the profile of the audit/governance department, (4) focus on increasing the number of completed audit projects, and (5) work in relation to clinical audit training.
Book now for various accredited training courses
CASC are offering a number of accredited training courses that will be of interest to clinical governance professionals. Our next Advanced Audit course is scheduled for 9th October and we have a couple of places remaining. The next Significant Event Audit Masterclass takes place on 18th September and we have also added 30th September as the next available date for our new Train the Trainers course. Courses cost between £100 – £250 plus VAT and are all accredited via the National Open College Network. More details on each course can be found via the training section of our website or alternately contact the CASC team through info@clinicalauditsupport.com for more details.
CASC audit guide featured in Nursing Management
The Clinical Audit Support Centre featured in a recent edition of the Nursing Management journal (Volume 15, Number 1 – April 2008). Tracy and Stephen's five page article provides nursing staff with a detailed insight into clinical audit and provides useful hints and tips on how to undertake a successful audit project. The article includes full details of the clinical audit process, details of potential topics for audit, an audit scoring grid, ten tips for a successful audit project, plus details of websites that nursing professionals may find helpful when undertaking audit work. The journal is published by the RCN Publishing Company and more information can be obtained by visiting www.nursingmanagement.co.uk
Will you be our 1000th E Newsletter subscriber?
Since we launched our E Newsletter in February 2007, interest in the bi-monthly publication has been exceptional. We are fast approaching our 1000th member and there is a mystery prize on offer to the lucky person who is the 1000th person to sign up! Please encourage your colleagues to register their details – it could be them!