Message from Tracy Ruthven
With so much happening in the world of clinical audit, Stephen and I thought that we would send out a special edition of our E Newsletter. We are keen to keep you all informed of the latest national developments, especially the two current national clinical audit surveys. We would encourage you to take a few moments to familiarise yourself with these and contribute your views. The next newsletter will be sent out at the start of August (as planned).
The countdown is on for Clinical Audit 2020 conference - places running out!
The Clinical Audit Support Centre are delighted to announce that the programme for Audit 2020 has now been agreed. We have developed an excellent line-up of speakers, including Professor Nick Black (Chair of NCAAG) and Robin Burgess (CEO of the newly formed Healthcare Quality Improvement Partnership). There will also be presentations from the National Audit and Governance Group and NICE. In addition to the above, we also have presentations from GAIN in Northern Ireland, the National Blood Service and SLAM Mental Health Trust. Andy Cope, author of "Being Brilliant" will try to improve on his 94% "very good" rating at our last event and delegates will also get the chance to vote for their favourite poster and look around both the exhibition and the Space Centre. Places at the conference are running out fast and our early-bird booking rate of £140 plus VAT ends on 1st July. Click here to visit our Audit 2020 webpage.
DH survey to find out your views on local clinical audit announced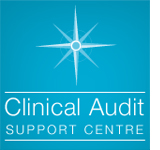 We would like to draw your attention to an important survey that is being carried out by Frontline consultants (in conjunction with the Department of Health). This is a vital piece of work and all clinical audit professionals are encouraged to share their views and opinions by contributing to the survey. The purpose of the survey is to provide information in response to questions posed by the Department of Health around the organisation and extent of local clinical audit activity. There are 23 questions to answer, looking at a range of areas, including: agenda for change bandings, audit training activity, how audits are planned/reported, links between national and local audit, how audit can be revitalised, recommendations for support from DH, etc. To access the survey, click here.
11 down, 1 to go - NCAAG team almost complete!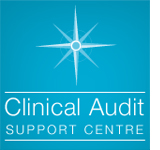 The Department of Health recently informed the Clinical Audit Support Centre of the three latest members to join the NCAAG. These are Mrs Boo Armstrong (representing the voluntary sector), Mr Norman Butler (representing social care) and Dr Geraldine Walters (representing nursing). Boo, Norman and Geraldine join the group which also includes the following members: Mr Mark Gritten (NHS Management), Mr Daniel Keenan (Regulation), Mr Andrew Middleton (Lay), Dr Jan Van der Meulen (Statistics), Mr Martin Ferris (Clinical Audit), Professor Pauline Ong (Research) and Mr Michael Peake (Health Professional). The group is chaired by Professor Nick Black and met for the first time at the end of May. We understand that NCAAG will be advertising for a GP member in the near future to complete their lineup.
HQIP's seek your views on the future prioritisation of national audits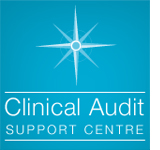 HQIP are seeking your help with choosing topics for scoping studies for new clinical audit projects that might start from 2009/10. HQIP invite clinicians, clinical managers and clinical audit staff working in the NHS to contribute via an online survey available via www.hqip.org.uk. The survey allows those taking part to select up to five local priority topics that should be considered for national audit status. The deadline for the survey was initially 14th May 2008, but there have been problems with disseminating details of this work to staff and it was acknowledged at the reinvigoration event in Taunton on 15th May that few audit professionals were aware of the survey. With this in mind, it is encouraging to see that the deadline has been extended, although the final date for online returns is not known.
Book now for accredited training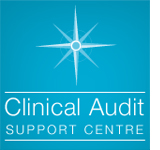 CASC offer a wide range of accredited training courses for healthcare professionals. We currently have availability on the following courses taking place in Leicester: Significant Event Audit Masterclass (18th September), Train the Trainer in Clinical Audit (30th September) and Advanced Clinical Audit (9th October). Alternatively, if you have six or more staff that need to be trained we are happy to come to your organisation and deliver "in-house" training for you.
DH update on recent national developments in clinical audit
The Department of Health have recently provided updates relating to the National Clinical Audit and Patients' Outcome Programme (NCAPOP) and the new National Clinical Audit Advisory Croup (NCAAG). The update also provides brief details of how the new National Clinical Audit Forum will operate and there is news relating to how the various strands of the Department's ongoing work are contributing to the development of a clinical audit policy. To access the update, click here.