Clinical Audit 2020 event provides insight into the future
CASC's second 2020 conference took place at the National Space Centre on 24th September and early indications are that the event proved a great success. 150 healthcare professionals attended the event from across the UK and feedback showed that 92% rated the conference as either "very good or good". Keynote speakers included Professor Nick Black (NCAAG), Robin Burgess (HQIP), Kirsty Maclean-Steel (NICE) and Martin Ferris (NAGG) and all provided insights into the future direction of clinical audit. As with the last 2020 event in November 2007, Andy Cope stole the show with a top-rated 81% "very good" rating and a special mention should go to the audit team from Basingstoke and North Hampshire Foundation Trust who placed 1st and 2nd in the poster competition voted for by delegates. The provisional date for the next Clinical Audit 2020 conference is Wednesday 16th September 2009.
Clinical Audit TV is now broadcasting!
The Clinical Audit Support Centre has a reputation for innovation and our podcasting service is now a well-established and popular part of our website. We are delighted to announce that we have now moved beyond audio media by launching Clinical Audit TV. We will continue to provide regular podcasts and blogcasts, but we also plan to offer regular videos and short films that those involved in clinical audit will find helpful and educational. The first video is a short film that examines the work of Florence Nightingale during the Crimean War. More videos have been recorded and will be released before the end of 2008 and these will focus on the clinical audit process, the work of CASC and highlights from the recent 2020 Audit conference. To access Clinical Audit TV, click here.
More details released in relation to NCAAG
Further details have been released in relation to the new National Clinical Audit Advisory Group, who will take a lead role in the re-invigoration of clinical audit and help direct the work of HQIP. NCAAG now have their own section as part of the Department of Health website and by visiting www.advisorybodies.doh.gov.uk/ncaag/index.htm you can find out all about the group. The website includes profiles of all members, details of member conflicts of interests and NCAAG's code of practice. In addition, the website provides minutes of NCAAG meetings, their work programme, reports and publications and news and press releases. The group is now operational and the new GP member will be announced in the Autumn. If you would like to contact NCAAG, email ncaag@hqip.org.uk
New accredited courses for Spring 2009
CASC are currently offering a range of new accredited courses that will be of interest to healthcare professionals. We have teamed up with Andy Cope to offer both the Art of Being Brilliant and his Leading Change courses for audit and governance professionals. Andy (pictured) is a best selling author and CASC associate and we have helped him tailor his courses to NHS staff. He has been the top rating speaker at both Audit 2020 conferences and the courses will help healthcare staff get 2009 off to an inspirational start. We have also developed Clinical Audit for Senior Managers and Clinical Audit Dragons Den meets The Apprentice – both innovative and interactive courses designed to offer new solutions to common audit problems. In addition, our Train the Trainer in Clinical Audit course is proving a great success, with fabulous evaluations. The course is accredited by the Open College Network and the Royal College of Nursing and more dates are scheduled for the New Year. To find out more about all CASC courses, contact us via info@clinicalauditsupport.com.
HQIP making strides forward!
The Healthcare Quality Improvement Partnership have made considerable progress over the summer and we can report a number of key developments. First, the HQIP team is gradually taking shape and Darren Thorne and Jabeen Haque (both formerly from Redbridge PCT) have been appointed into key posts to lead quality improvement. HQIP have also recently advertised for a further six staff and we understand that they are working towards a fully operational team of 18 staff. HQIP have also produced a hard copy newsletter that can be obtained directly from them and announced that they will be holding a conference in the West Midlands on 29-30 April 2009. HQIP are also upgrading their website in October and you can find out more by visiting www.hqip.org.uk
Important news relating to patient involvement in clinical audit
Involving patients and service users in clinical audit is a key deliverable for NHS organisations in the UK. Those working in clinical audit will be interested in the findings of work carried out by Jane Moore that has been published in Clinical Governance, An International Journal. The article focuses on the level of service user involvement in clinical audit and explores the relevant barriers and drivers. The article is entitled 'A survey of service user involvement in clinical audit' and is published in Volume 13, Issue 3, pages 192-199. CASC have also been looking at the issue of service user involvement in audit via recent regional re-invigoration events. More details will be published in due course, but initial findings from our survey indicate that only 9% of audit staff regard involving patients in audit as a high priority (64% low priority) with only 3% of respondents rating themselves as "very good" in terms of how well they involve patients in clinical audit.
Discounts offered to CASC E News subscribers
CASC have teamed up with Healthcare Events to offer you some excellent discounts on a number of forthcoming conferences. Risk and Patient Safety is an important two-day conference taking place in London on 25-26th November. Keynote speakers include Diana Pinakiewicz (President of the National Patient Safety Foundation, USA) and Professor Liam Donaldson. Clinical Audit and Improvement takes place from 4-5th February 2009 and "celebrates a decade of clinical audit". The event has a formidable lineup of speakers, including Lord Darzi. If you are interested in attending either event, please contact Healthcare Events via their website www.healthcare-events.co.uk. If you quote the reference "CASC15" you will be entitled to a 15% discount on your bookings.
1,000th eNews subscriber to win iPOD shuffle!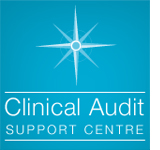 Since we launched our E Newsletter in February 2007, interest in the bi-monthly publication has been growing. We have over 950 eNews subscribers and will be celebrating our 1,000th subscriber by awarding them a 1GB iPod shuffle. So if you have any colleagues yet to sign up, please encourage them to do so! They might be the lucky 1,000th subscriber! Follow this link to sign up for your copy.