HQIP's updated website goes live!
The Healthcare Quality Improvement Partnership launched their new website at the end of November 2008. The new site includes full details of the organisation, including information on the board of directors, current staff members and key stakeholders. The website also has information relating to existing regional clinical audit networks and an update on HQIP's forthcoming conference taking place in Sutton Coldfield at the end of April 2009. Clinical Audit staff will be particularly interested in reading the Frontline survey report that can be found via the local clinical audit section and then clicking on the research and development link. HQIP have also published a useful glossary of key terms relating to quality improvement.
Clinical Audit Today e-journal now available online
The Clinical Audit Support Centre unveiled their new journal, Clinical Audit Today, on 31st October 2008. The brand new journal is believed to be the only "pure" clinical audit journal currently available and it will allow those involved in audit to share their work with other clinical audit enthusiasts. Clinical Audit Today is a free resource that will be available electronically on a quarterly basis. The first issue includes views of ex-audit professionals on how clinical audit should be reinvigorated, plus articles on patient involvement and significant event audit. Issue 2 will be published in February 2009. If you would like to submit articles for future issues, please read the information on how to do this in Issue 1 and contact us via info@clinicalauditsupport.com
New Year, New You – CASC courses for Spring 2009
The Clinical Audit Support Centre are offering a range of courses to help healthcare professionals get 2009 off to a great start. We have teamed up with Andy Cope, the star of the last two 2020 conferences and he will be running his Art of Being Brilliant day on 19th January – click here for course details. Andy will cover a range of topics relevant to clinical audit, including influencing and leadership skills, positive psychology and high performance teams. Andy will also look at the successful "two-percenters" and find out what they do differently from the rest of the population! In addition, we are also offering our accredited training courses: Advanced Clinical Audit, Train the Trainer in Clinical Audit and Significant Event Audit Masterclass. Please click here to access our training diary and email info@clinicalauditsupport.com for further details.
Important new appointments announced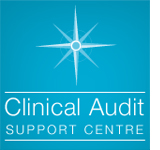 There have been a number of important new appointments made at a national level during Autumn 2008. First, the National Clinical Audit Advisory Group (NCAAG) have appointed Sarah Schofield as their GP member. You can find out more information in relation to NCAAG's latest activities by visiting www.advisorybodies.doh.gov.uk/ncaag/index.htm or email them via ncaag@hqip.org.uk. The National Audit and Governance Group (NAGG) have also announced a number of new appointments. Robin Sasaru has taken over from Martin Ferris as Chairman of the group and NAGG have appointed Chris Swonnell as General Secretary and Nicola Porter as Finance Officer. Full details of NAGG's new arrangements can be found on www.nagg.nhs.uk
National audits for 2009-11 announced via OJEC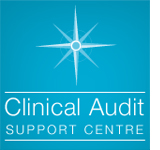 HQIP have announced that proposed new audits will be procured via the OJEC (Official Journal of European Communities). Eleven audits will be put out to open tender throughout Europe, including A Quality Improvement Programme Relating to Pain, Audit of Patient Outcomes and Experiences of Treatment for Women with Heavy Menstrual Bleeding, National Audit of End of Life Care provided by Primary Care, using After Death Analysis, Inflammatory Bowel Disease, Management of Venous Leg Ulcers, Outcomes of Referrals to Paediatricians for Suspected Child Maltreatment, Management of Patients with Stage 4 or 5 CKD, National Hip Fracture Audit, etc. If you wish to tender for any of the contracts listed below, you must respond to the OJEC notice, in writing via email to the HQIP Procurement Team.
Review of CASNET refresh event on 19th November
The Clinical Audit Support Network (CASNET) hosted their local refresh event at Trent Vineyard on 19th November. This was the fifth regional reinvigoration event to take place in 2008, following others in Plymouth, Taunton, Darlington and Burton. The morning session was devoted to speakers from a number of important national bodies, including: NCAAG, NICE and HQIP. In the afternoon, delegates had the opportunity to attend two out of six local workshops that focused on a range of topics including: Live Audits, a local DNA audit for Community Services and a clinician's perspective on developing a clinical audit project. CASC delivered a session focusing on how to effectively involve patients in clinical audit and results from the delegate survey show that only 5% of respondents rate this as a current high priority. The day proved a considerable success and congratulations should go to CASNET, plus Marina Odom and her team in Nottingham for running the day.
1,000th ENews subscriber wins Ipod shuffle!
Since launching our eNewsletter in February 2007, interest in the bi-monthly publication has remained high. We are delighted to announce that Annette Anderson from Homerton Hospital became our 1,000th E News subscriber in November 2008. Her prize, an Ipod shuffle, has been sent to her. Please encourage other healthcare professionals who have a remit for clinical audit to sign up by sending their details to info@clinicalauditsupport.com. Please be aware that you can also access previous eNews releases by visiting the Community section on the CASC website. All eNews subscribers are entitled to 15% discount on Healthcare Events forthcoming Audit conference in London at the start of February 2009. Simply state "CASC15" when you send in your booking form.
Seasonal greetings from CASC!
Finally for 2008, we would like to wish you all a "Merry Christmas and Happy New Year" for 2009. We are sure that you will all agree that the last twelve months have been a momentus time for clinical audit and it is likely that 2009 will lead to significant new initiatives across the healthcare community that will further raise the profile and credibility of clinical audit. We hope that you all have a well deserved break over the festive period!