A short message from the CASC team
The Clinical Audit Support Centre would like to take this opportunity to wish you "Happy New Year and very best wishes for 2009". I am sure you will agree that the next 12 months look like being a momentous time for clinical audit in the UK and it is great to see audit becoming increasingly recognised and supported by healthcare providers. This brief impromptu E newsletter provides you with details relating to the current work of CASC and we hope that you find the content informative and useful.
New CASC video provides further details of our work
The Clinical Audit Support Centre has a reputation for innovation and our podcasting service is now a well-established and popular part of our website. We are delighted to announce that we have now moved beyond audio media by launching Clinical Audit TV. The facility is available on the CASC website and via YouTube. We initially produced a short film looking at the work of Florence Nightingale during the Crimean War. In January we released a short promotional video providing further details of how we operate and some of the organisations that we have been working with over the course of the last 12 months. We will soon be releasing a video looking at the clinical audit process and this will be available during Spring 2009. To access Clinical Audit TV, click here.
Train the Trainer course winning plaudits!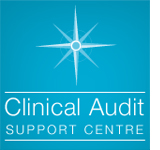 Since setting up our Train the Trainer in Clinical Audit course in June 2008, we have been overwhelmed with interest in the course and positive feedback from audit and healthcare professionals who have attended. The course is quality assured and accredited by both the Royal College of Nursing and the Open College Network and all attendees gain CASC materials to help deliver audit training and the opportunity to train other delegates undertaking the course. To date, feedback for the course has been exceptional and the quality of assessments produced by learners has been high. The course takes place over one day and is delivered in Leicester but can be held in-house if you have six staff or more who wish to participate. The cost of the course is £250 +VAT and this includes meals, materials and accreditation. The next course is scheduled to take place in Leicester on 7th May 2009.
CASC featured in Frontline survey
Those of you with an interest in clinical audit will doubtless have seen and read the "Mapping local clinical audit" report published by Frontline Consultants for the Department of Health. The report maps local clinical audit across the NHS in England and Wales and was compiled between April and August 2008. The results of the report will be used by HQIP and the Department of Health to help reinvigorate clinical audit. The report is available via the HQIP website and within the document CASC are thanked for helping promote the questionnaire used to gain information from healthcare professionals. As part of the report a literature search was carried out to help identify current practice in clinical audit and three CASC documents were identified and quoted within the Frontline report.
Brilliant new course scheduled for 19th January 2009
In 2006 the Chief Medical Officer reported that audit was falling short of its potential and promised new approaches to reinvigorating the profession. CASC embrace the need to explore new ways of working and we have joined forces with author and professional trainer Andy Cope. Andy has an excellent track record of working with organisations and individuals to help them achieve new heights by looking at things differently. Attendees at both Audit 2020 conferences in 2007 and 2008 rated Andy as the top speaker by a considerable margin, so why not come to our event 'The Art of Being Brilliant' on 19th January and see how he can help change your mindset towards the way you work in 2009. Click here to find out more about the workshop
Meet us at Audit and Improvement 2009 in February
As usual we will be heading to London on 4th and 5th February 2009 to exhibit at Healthcare Events' annual clinical audit and improvement conference. The conference will be held at Savoy Place and confirmed speakers include Nick Black and Robin Burgess. There will also be a poster exhibition and a "town hall style" meeting on Day 2 to map out the future direction of clinical audit. CASC will be taking part in the exhibition, with Tracy and Stephen chairing workshop streams on both days. Those of you who plan to attend the conference can also gain a 15% discount by quoting "CASC15". To find out more about the event, visit www.healthcare-events.co.uk
Just a lot of hot air? – latest blog now available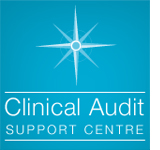 Our PCT blogger has written her second instalment entitled "The true wind of change or just a lot of hot air?" The blog makes entertaining listening and asks a number of interesting and serious questions relating to the proposed reinvigoration of clinical audit in the UK. It is a short and snappy podcast and will be of interest to those of you with a remit for clinical audit. The blog brings the total number of podcasts released by CASC to over 20 and more are planned at the start of 2009. To access our podcasc page, click here. If you have an idea for a podcast you would like to record with us, please let us know as we would be interested in developing this in collaboration with you.
Significant Event Audit initiative gains momentum!
The Clinical Audit Support Centre advocate the use of Significant Event Audit as a way of teams reflecting on their practice and using the tool to minimise future problems and errors. Over the last 18 months we have been working closely with the NPSA and Nottingham County tPCT to assess the quality of SEA reports submitted via the QOF process. This initiative has been featured in the Health Service Journal and at a number of recent international healthcare conferences. A re-audit of the initial project has just been carried out by Stephen and Tracy and all PCTs in the East Midlands area are being encouraged to undertake the initial work. If you would like support developing SEA within your organisation or if you require more information on the study we have carried out, please contact us via info@clinicalauditsupport.com. We are also running our popular accredited Significant Event Audit Masterclass on 20th May 2009.
Do you have an article for the CAT?
The Clinical Audit Support Centre unveiled their new journal, Clinical Audit Today (CAT) on 31st October 2008 and we are eager to gain articles for forthcoming editions. The journal will be published on a quarterly basis and the next issue is scheduled for the start of February 2009 and will include a range of articles, including Martin Ferris' views on the future of clinical audit. As ever, we are interested in gaining innovative and cutting edge views on the delivery of clinical audit and details on how to submit an article are featured in the first issue. Click here to take a look at Clinical Audit Today.
Request your CASC information pack
CASC have developed a series of promotional materials that provides you with more details of the work that we support. The wallet of information includes a set of six inserts: Introducing CASC, training and accreditation, support and consultancy, sharing best practice, event management and case studies. The materials provide a great overview of how we work with healthcare professionals to improve the care that they deliver and there are a number of excellent case studies that show how our work has enabled organisations and teams to collaborate with us on ventures that have improved care, assured best practice and saved money. If you would like to receive your copy, please email your name and full postal address to info@clinicalauditsupport.com
Watch out for next E News on 17th February!
The next edition of our bi-monthly ENewsletter will be sent out on 17th February. In the meantime, keep checking the CASC website for a number of important announcements. The next edition of Clinical Audit Today is scheduled for release at the start of February and we are working on a number of videos and newscasts that will be released over the coming weeks.