Details of the third 2020 conference released
CASC's third national audit conference will take place in Leicester on 16th September 2009. This will be an action packed event with keynote speakers Professor Mike Pringle (pictured), Boo Armstrong (NCAAG member) and Roisin Boland (CEO of the International Society for Quality in Healthcare) already confirmed. The day will also feature short updates from NICE, HQIP, NAGG and the NPSA plus "Audit in Action" looking at the innovative work of Primary Care, Acute and Mental Health Trusts. The event will include an interactive exhibition and poster competition with a top prize of £200. The conference takes place at the Athena centre in Leicester, an excellent venue with great transport links to major roads and Leicester Railway station. We are offering an early-bird rate until the end of June of £150 + VAT (£172.50) and for more details of how to book or receive information on the poster competition please email info@clinicalauditsupport.com. Be aware that last year's conference reached full capacity well before the event so early booking is advisable!
FREE places for our brand new course available!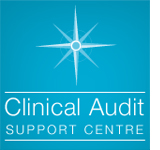 Our new Clinical Audit Audit Apprentice meets Dragons Den one-day course will be launched in Leicester on 20th May. We have 16 places available on the course and these will be offered on a first-come, first-served basis. Places are FREE to anyone who has previously attended an accredited CASC course and all other places on the first course will be charged at just £25 plus VAT (to cover course costs). The course is interactive, fun and will truly help you to reinvigorate audit in your organisation by enabling you to focus on key issues. You will also gain the opportunity to network with like-minded individuals and the day will test out your teamworking, leadership and presentation skills. The day will generate new and practical solutions to common audit problems and the event will be unlike any other clinical audit training session you have previously attended. Free places are restricted to one person per organisation and to register for your place email info@clinicalauditsupport.com as quickly as you can!
CASC donation to Rainbows Hospice
On 11th February 2009, CASC Directors, Stephen and Tracy visited Rainbows Childrens Hospice to make a donation of £500. Since establishing the CASC in 2006, Rainbows have been our chosen charity and we work closely with them to help ensure that the young children using their services gain the best possible care. We would like to thank those speakers from Audit 2020: The Return who kindly waived their speaker fee as these contributions were added to our donation. The money will go towards the Ruby Rainbow Appeal that aims to allow Rainbows to extend their facilities in Loughborough. If you would like to find out more about Rainbows or fancy undertaking a fundraising challenge on their behalf, please visit www.rainbows.co.uk
Train the Trainer course generates exceptional feedback!
CASC established their Train the Trainer in Clinical Audit course in June 2008 and in January 2009 we completed a short internal evaluation of the programme to date. Of 50 learners who attended in 2008, 100% said that they would recommend the course to others and 94% felt that the course represented value for money. 82% of learners rated the course "very good" overall and this is encouraging given that many attendees have been senior audit managers, NAGG members, etc. We are looking to improve the course and speed up OCN accreditation and in February we are assessing all assessments sent to us by learners. The next course takes place on 7th May and the cost is just £250 plus VAT. The course has been externally assessed and is accredited by both the Royal College of Nursing and the Open College Network.
Second CAT journal released on 4th February 2009
The second issue of our Clinical Audit Today journal is now available online. Articles in the latest issue include Martin Ferris' thoughts on where clinical audit will be in 2012, plus details of the recent Refresh reinvigoration event. Julie Jones has written a thought provoking article looking at how her team have improved their re-audit rates and Alistair Bogaars has given his initial views on audit since recently joining the NHS. The journal also has an update featuring all the national news from HQIP, NCAAG and NAAG, plus signposting to a number of important forthcoming events. Rhona Hotchkiss has also kindly included details of the key Frontline report looking at local clinical audit. To read the journal, click here.
Book now for FREE Snap Surveys Networking Seminar
Snap Surveys are running a free networking seminar for people actively involved in Health Service surveys such as Clinical Audit and PPI. Evaluation in Health will be held on 19 March 2009 in London. The seminar gives delegates an opportunity to meet fellow health professionals, discuss surveys being undertaken and share knowledge and experience. Visit http://www.snapsurveys.com/health09/ to find out more.
Forthcoming National Events
There are a number of forthcoming important national events that will be of interest to those working in clinical audit and quality improvement. On 18-19 March the Trauma Audit and Research Network (TARN) are holding their conference at the Midland Hotel in Manchester. Speakers include Sir Bruce Keogh and Professor Karim Brohl. There are a range of discounts available and more information can be found via www.tarn.ac.uk/Content.aspx?c=531. "Working together to reinvigorate clinical audit" takes place at the Belfry in Sutton Coldfield from 29-30 April and this event will incorporate the inaugural awards. Speakers include Sir Bruce Keogh and Danny Keenan. For more information visit http://www.hqip.org.uk/working-together-to-reinvigorate-clinical-audit/
Register for the CASC E-News!
Since we launched our E Newsletter in February 2007 over 1,000 healthcare professionals have signed up! The E News is free and delivered direct to your email account every two months. The newsletter provides you with a mix of CASC-related and other clinical audit news to help you keep up to date with what is happening in the world of clinical audit. If you have missed a previous issue of E News please visit the community section of our website where all previous issues are archived. Follow this link to sign up for your copy.