CASC national conference fast approaching!
CASC's third national audit conference is now only a month away and over 100 delegates have already booked to attend the event. The day features a wide range of quality assurance experts, including Professor Mike Pringle, Roisin Boland (CEO of the International Society for Quality in Healthcare) and Dr Paul Hodgkin (Director of Patient Opinion website). The day will include short update sessions from NICE, NPSA, HQIP and NAGG plus an "Audit in Action" hour featuring winners of last year's poster exhibition. Keynote speaker is doctor and Olympic Gold Medal winner Tim Brabants (pictured). Once again, the event will include a large interactive exhibition plus a poster competition with 25 entrants. The conference takes place at the Athena Centre in Leicester, an excellent venue with great transport links to major roads and Leicester Railway station. The event costs just £160 plus VAT (£184) and group bookings receive a further 10% discount. To book your place or to find out more about the event please email info@clinicalauditsupport.com.
National Clinical Audit Forum goes live!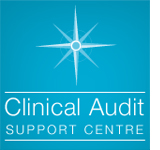 At the start of July 2009, HQIP unveiled the eagerly awaited National Clinical Audit Forum. NCAF is an online resource where all those with an interest for clinical audit can meet to share information and ideas. The site is extremely impressive and feels very much like Facebook with members able to join groups and networks, make contact with fellow members and share documents, tools and tips. The forum also provides members with the opportunity to search for useful information and users can post questions and opinions via the interactive forum. It appears that the initial response to the forum has been excellent with over 300 members joining NCAF in the first month. We encourage all those working in clinical audit to join the forum via the HQIP website.
NCAAG's annual report now available online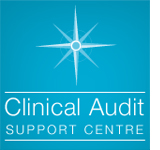 The National Clinical Audit Advisory Group's (NCAAG) 2008-9 annual report was published on 28th July 2009 and is now available via their website. The report reviews NCAAG's first year and provides details of the group's background, responsibilities, membership and working arrangements. The document summarises how NCAAG have pursued their four main strategies and crucially sets out their plans for 2009-10, which include: extending the scope of National Clinical Audits, enhance involvement in clinical audit, create portfolios of good quality local and national audits, and a commitment to encourage the establishment of a training strategy for clinicians and audit staff. NCAAG's website is also worth a visit as their latest minutes from their 24th June meeting are available online. To find out more visit www.dh.gov.uk/ab/NCAAG/index.htm.
Want to be brilliant? Sign up for 17th September!
The Clinical Audit Support Centre are once again joining forces with professional trainer and author Andrew Cope to run the Art of Being Brilliant course in Leicester on 17th September. Andy was our top-rated keynote speaker at the two previous Audit 2020 events in 2007/8 and this course will inspire those attending to think differently and attain their true potential in work and life! Our first Art of Being Brilliant day in January 2009 led to 100% positive feedback. The day is taking place at the Ramada Jarvis Hotel in Leicester and the cost of just £110+VAT (£126.5) includes refreshments and lunch. There is also a substantial discount for anyone booking to attend both the 2020 conference and the Art of Being Brilliant course. For more details email info@clinicalauditsupport.com
CASC course dates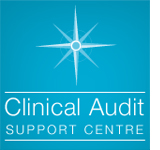 CASC have recently released a number of new dates for our accredited training courses. The ever-popular Advanced Clinical Audit will be held in Leicester on 19th November, followed by our double accredited Train the Trainer in Clinical Audit course on 20th November. We still have places on our Significant Event Audit Masterclass (6th October) and we will be launching a number of new courses at our September conference, including High Impact Leadership for Clinical Auditors. Provisional dates for this course are 25/26 February, 5/6 April and 10/11 May. The course is accredited by the Institute of Leadership and Management and costs £1700 plus VAT (£1955) for six days residency.
Q2 Newscast now available online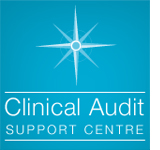 Since launching our innovative podcasting service in 2006, CASC have recorded and produced almost 30 podcasts, all of which are available via our website or iTunes. The latest newscast reviews the events that have taken place in clinical audit between April and June 2009 with updates and comment on the activities of HQIP, NCAAG and NAGG. A number of other podcasts have been recorded and these will be released over the next few weeks. These include an enhanced podcast on how to undertake effective clinical audit, plus the latest blog. Meanwhile, if you are interested in recording a podcast for us to share with others, please get in touch.
Clinical Audit featured in Health Service Journal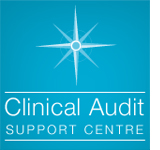 The HSJ rarely features clinical audit so we must congratulate Ben Bridgewater for successfully getting his article "Quality must be seen to be done" published on 30th July 2009 (page 13). Ben is a consultant cardiac surgeon at University Hospital of South Manchester Foundation Trust and the article focuses on the sixth national adult cardiac surgical database report. Ben's article makes a strong case for "comprehensive nationally funded audit" and he notes that clinical audit is the poor relation in comparison to research in terms of receiving central funding. The article also recognizes that not all audits are successful and that some national audits lack complete coverage from all hospitals. The article is well worth reading and more details on the report can be found via http://bluebook.e-dendrite.com
Dates for your diary
There are a number of forthcoming events that will be of interest to clinical audit professionals, starting with the ISQua conference in Dublin from 11-14th October. The ISQua event attracts speakers from across the globe and more details can be found via www.isqua.org. Healthcare Events have released dates of a number of conferences, including Clinical Audit and Quality Improvement in Manchester (21st October) and Risk and Patient Safety in London (24-25th November). HQIP have announced that their National Clinical Audit Summit featuring Lord Darzi will be held in London on 3rd November – for more details visit their website. In addition, we would like to alert you all that our jobs bulletin is released every second Tuesday, so be sure to visit our website if you are looking for a change of job!
Request your CASC information pack
CASC have developed a series of promotional materials that provides you with more details of the work that we support. The wallet of information includes a set of seven inserts: Introducing CASC, training and accreditation, support and consultancy, sharing best practice, event management, train the trainer in clinical audit and case studies. The materials provide a great overview of how we work with healthcare professionals to improve the care that they deliver and there are a number of excellent case studies that show how our work has enabled organisations and teams to collaborate with us on ventures that have improved care, assured best practice and saved money. If you would like to receive your copy, please email your name and full postal address to info@clinicalauditsupport.com
Register for the CASC E-News!
Since we launched our E Newsletter in February 2007 over 1,000 healthcare professionals have signed up! The E News is free and delivered direct to your email account every two months. The newsletter provides you with a mix of CASC-related and other clinical audit news to help you keep up to date with what is happening in the world of clinical audit. If you have missed a previous issue of E News please visit the community section of our website where all previous issues are archived. Follow this link to sign up for your copy.