CASC webinar event and twitter updates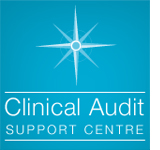 The Clinical Audit Support Centre endeavour to utilise new technologies as much as possible and we are delighted to announce that we will be holding our first online webinar on 17th December 2009. Webinars allow you to watch and take part in an online "event" from the comfort of your own home/office and as long as you have an internet ready computer with a sound card you will be able to participate. The webinar will serve as a trial to see if this approach is a user-friendly way of reaching clinical audit professionals and more details will be made available on the CASC homepage in November. In addition, we now have a Twitter account and will use this to provide up to the minute updates at the bottom of our homepage.
NAGG seek your views on Quality Accounts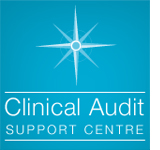 The National Audit Governance Group are seeking views on how clinical audit inter-relates with Quality Accounts. In High Quality Care for All, Lord Darzi (pictured) said that publishing quality performance would help patients make better-informed choices about health care and as a result providers of NHS care should produce quality accounts from 2009-10. Quality Accounts are potentially of great significance for clinical audit and Martin Ferris is offering to collate responses on behalf of NAGG. If you have any thoughts please email them to martin.ferris@sheffieldpct.nhs.uk by 20th November 2009. If you require more information on Quality Accounts visit the Department of Health website.
New CASC team member and contact details
The Clinical Audit Support Centre are delighted to announce that Sharon Nijjar (pictured) has joined our team as Project Manager. Sharon has previous NHS experience and graduated from De Montfort University with a degree in Management and Finance. Sharon will take responsibility for leading on a number of CASC initiatives and joins us from her previous role as Project Manager at Wolseley UK. We would also like to make you aware that our contact details have recently changed. Our new office telephone and fax number is (0116) 2786926. However, our previous (07834) 914419 telephone number can still be used to contact us, but this should only now be used in the case of urgent enquiries.
HQIP launch range of new resources
The Healthcare Quality Improvement Partnership recently launched a range of clinical audit resources. These documents and tools will help support the development of clinical audit at national and local level. All documents are available via the HQIP website and include: a template clinical audit report, a guide for audit, research and service review, information on ethics and clinical audit, templates for a clinical audit policy/strategy, a template for an annual clinical audit report, guidance on a clinical audit programme and an information governance guide for clinical audit. In addition, HQIP welcome feedback on all resources and members of the NCAF can visit a dedicated webpage to feedback information on current resources. For more details visit www.hqip.org.uk
2020 conference success
The Clinical Audit Support Centre's 3rd national conference took place at the Athena Centre in Leicester on 16th September. Over 130 delegates from across the UK attended the conference, with the majority working in clinical audit and clinical governance. The day included an interactive exhibition and attendees listened to presentations from national speakers and local clinical audit professionals. The poster competition (sponsored by SNAP surveys) attracted twenty-six entrants with delegates narrowly selecting the Falls Audit from Leicestershire County and Rutland Community Health Services as the overall winner. The conference was ably chaired by Lucy Warner (Chief Executive of the NHS Revalidation Support Team) and her post conference podcast is now available via the CASC website.
Six new national audits announced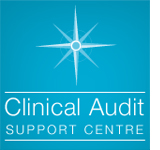 HQIP recently announced that six new national clinical audits will be added to the National Clinical Audit and Patient Outcome Programme (NCAPOP). The new audits have been endorsed by the National Clinical Audit Advisory Group and include: Epilepsy care for children and young people, Inflammatory Bowel Disease, Treatment for women with Heavy Menstrual Bleeding, Schizophrenia, funding for the Hip Fracture Database and quality improvement programme for the Pain Database. Professor Nick Black (NCAAG Chairman) stated "the choice of new national clinical audit topics reflects the need to audit not only secondary but also primary and social care". Meanwhile, healthcare professionals with plans or ideas for new national audits should discuss them with HQIP's development team.
Issue 4 of CAT journal now available online
Clinical Audit Today was launched in the Autumn of 2008 and is currently the only "pure" clinical audit journal available in the UK. The latest issue of the journal is now available and features a range of thought provoking articles from clinical audit professionals: John Grant-Casey, George Absi and Martin Ferris. The journal also includes updates on the work of HQIP and CASC, plus a brief interview with Ben Bridgewater – who is Chair of the Society for Cardiothoracic Surgery in Great Britain and Ireland database committee. As usual, Stephen Ashmore has written the editorial, this time looking at the first 20 years of clinical audit. The current journal is available on the CASC website and we welcome articles for future issues to be published in 2010.
Forthcoming CASC courses in Leicester and Leeds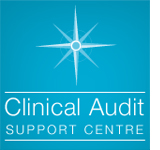 We are pleased to announce that training dates for the next six months have now been agreed. Our popular Advanced Clinical Audit course takes place on 19th November 2009 and 2nd March 2010 and we are also running our Train the Trainer in Clinical Audit course on 20th November 2009 and 3rd March 2010. Our new High Impact Leadership course starts in Spring 2010 and further details are available upon request. We are delighted to announce that we have also developed an accredited Root Cause Analysis Masterclass. This course takes place over one-day and will first be held on 20th January 2010. We will also be running our Significant Event Audit Masterclass on 12th January 2010. In addition, our Train the Trainer in Clinical Audit course will be held in Leeds on 30th November. For more details on our courses or to obtain a booking form, please contact the CASC team.
Dates for your diary
Healthcare Events are running a number of conferences that will be of interest to clinical audit and clinical governance professionals. These include: Clinical Effectiveness (3rd November in London), Lean and Six Sigma (11th November in Edinburgh), Clinical Coding (24th November in London) and Clinical Audit and Improvement (9th-10th February 2010 in London). Further details of these and other events can be found by visiting www.healthcare-events.co.uk. In addition, HQIP's National Clinical Audit Summit takes place in London on 3rd November and the theme for the day is embedding clinical audit into the quality agenda. To find out more visit www.hqip.org.uk.
Register for the CASC E-News!
Since we launched our E Newsletter in February 2007 over 1,000 healthcare professionals have signed up! The E News is free and delivered direct to your email account every two months. The newsletter provides you with a mix of CASC-related and other clinical audit news to help you keep up to date with what is happening in the world of clinical audit. If you have missed a previous issue of E News please visit the community section of our website where all previous issues are archived. Follow this link to sign up for your copy.