Book now for audit and QI Awards event
CASC and HQIP are delighted to announce that the full speaker line-up for the Junior Doctor Awards Day on 20th November has been announced. The event will include keynote speakers from HQIP, NICE and CASC plus winners from 2012 will return to present case studies on their award winning projects. The event will also feature keynote speakers from outside the NHS, including Barrister Nikhil Arora from Ropewalk Chambers and James Hilton from Art of Brilliance Ltd. The finale for the day will be the presentation of awards to winners of both the clinical audit and quality improvement categories. Professor Danny Keenan (HQIP Medical Director, pictured) will chair the event and discounts are available to audit and QI staff who have junior doctors who are presenting posters of their hard work. To view the flyer for the event, click here. To request a booking form please email info@clinicalauditsupport.com
CASC SEA workshop 'tour' commences in Bristol
The recent 'Berwick Report' focused attention on patient safety in healthcare and stated that NHS staff should master quality and patient safety sciences. On 17th October the CASC Directors delivered the first in a series of workshops focusing on patient safety. The 'Safety and Quality Revalidation workshop: Significant Event Audit' helps delegates understand how to conduct effective significant event audit in their workplace. Thanks to the support of HQIP, CASC will be delivering the workshop at a number of locations across England, including: London, Birmingham, Manchester, York and Leicester. To find out more about the training and to book your place, click here. To read the HQIP QID Team blog on the first SEA session in Bristol, click here.
HQIP 2-day conference proves a great success
Many clinical audit/governance and healthcare professionals gathered in Nottingham from 14 to 15 October to take part in HQIP's annual conference. The event incorporated the inaugural National Clinical Audit Awards with RCP, RCPsych, NCISH and NCEPOD winning the respective categories. Delegates were treated to presentations from numerous keynote speakers, including: Bruce Warner (Deputy Director for Safety, NHS England), Professor Danny Keenan (HQIP Medical Director) and Dr Ashley McKimm (Head of Quality and Safety, BMJ Group). Broadcaster Roy Lilley chaired two interactive debates and the two-day event also incorporated 12 workshops. To access slides and read more about the event, click here.
Root Cause Analysis workshops proving popular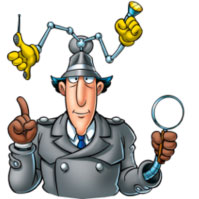 CASC are delighted to announce that demand for our Root Cause Analysis Masterclass has increased significantly over the course of 2013. The course is facilitated by Louise Hazelwood who worked in audit and governance in the NHS for many years and who is now a trained counsellor working with a range of clients, including healthcare professionals. The aim of RCA is to help those using risk management techniques to get to the 'root cause' of the problem and to put in place changes and actions that make sure future errors and issues will not re-occur. CASC are holding their next one-day course in Leicester on 20th March 2014 and the training can also be delivered in-house to those who would benefit from local training. To find out more about the course, click here.
1,000th member joins Clinical Audit Tools
CASC set up the Clinical Audit Tools website in March 2012 with the aim of providing a range of useful and interactive clinical audit tools for the online community. The website features lectures and enhanced podcasts, a series of helpful clinical audit tools and an interactive discussion board. Most of the website can be accessed without becoming a member but if you want to use the tools or make comments on the discussion board you need to become a member (which takes less than 2 minutes). CASC are delighted that over 1,000 members have joined the website and we welcome feedback and suggestions in terms of how the website can be improved. We would also encourage members and non-members to use the discussion board more actively and we are currently seeking suggestions via this route in terms of what additional questions we can ask the audit community via our annual survey. Click here, to access the Clinical Audit Tools website.
NQICAN September minutes available
The first set of minutes from the re-named National Quality Improvement Clinical Audit Network (formerly National Audit Governance Group) are now available via the Clinical Audit Tools website. The comprehensive minutes stretch to 14 pages and include: details of why the group changed their name, information on current NQICAN Task and Finish Groups plus a summary of future actions. The executive for NQICAN also presented at the recent HQIP conference outlining their future plans for NQICAN to improve national clinical audits and to link more closely with regional networks. To access the latest set of NQICAN minutes, please click here. To review the slides presented by the NQICAN executive at the HQIP conference, click here.
Request your CASC information pack
CASC have developed a series of promotional materials that provides you with more details of the work that we support. The wallet of information includes a set of inserts: Introducing CASC, training and accreditation, support and consultancy, sharing best practice, event management and CASC case studies. The materials provide a great overview of how we work with healthcare professionals to improve the care that they deliver and there are a number of excellent case studies that show how our work has enabled organisations and teams to collaborate with us on ventures that have improved care, assured best practice and saved money. If you would like to receive your copy, please email your name and full postal address to info@clinicalauditsupport.com
Tell your friends/colleagues about our E Newsletter

Since we launched our E Newsletter in February 2007 over 1,000 healthcare professionals have signed up! The E News is free and delivered direct to your email account every month. The newsletter provides you with a mix of CASC-related and other clinical audit news to help you keep up to date with what is happening in the world of clinical audit. Don't forget, if you have missed a previous issue of E News please visit the eNews section of our website where all previous issues are archived. Please email to sign up for your copy: info@clinicalauditsupport.com