Junior doctor finalists announced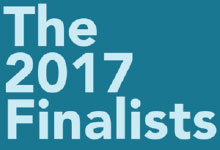 We are delighted to announce that all abstract entries received in our clinical audit and quality improvement competitions have now been reviewed. We have contacted entrants to advise them of the outcome of their submission. This year we have decided to radically alter the format of the competition. Unfortunately, we lost our central funding for this event earlier in the year and thus in 2017 there will not be a Finals Day taking place in Leicester. However, we are determined to continue to run the competition and showcase the hard work of junior doctors and hence finalists have been asked to send in PDF posters of their projects. These will be judged by the CASC team and winners announced as part of the Patient First event in London on 21 November (which also coincides with clinical audit awareness week). Of course, winning posters will be shared with the clinical audit and QI community.
The NQICAN portal is up and running
We would like to congratulate NQICAN on the launch of their new Networking and Sharing Forum (NNSF) online portal that opened for business in September. The portal is a free resource open to all those working in clinical audit and quality improvement. We understand NQICAN have worked on this project with the support of Formic Limited and the new portal is a considerable improvement on previous clinical audit forums. Sign up is very straightforward with members given the opportunity to read and post on eight separate forums, including: help, advice and general discussion, national clinical audits, clinical audit tools, etc. Adding content and posting comments is simple. CASC have set-up a one hundred comment challenge, as we did on HQIP's National Clinical Audit Forum and you can take part in this via the general discussion board. To find out more, click here.
Great demand for second summit meeting
As previously reported, we held our first summit meeting for mental health and community staff in March 2017 and this proved such a success that we are holding a follow-up event on 2 November. Demand for free places has been exceptional and we have a waiting list of over twenty. Audit Management and Tracking (AMaT) have kindly agreed to support the event and NQICAN members will be in attendance to provide an update on recent regional and national developments. In addition, we are delighted to be able to announce that members of the National Diabetes Audit will take part in the day with the aim of exploring how NCAs can be made more relevant and user-friendly to staff working in community and mental health settings. The CASC team will also be presenting and facilitating the day. Full feedback will be supplied in our November e-Newsletter.
CASC gearing up for #CAAW
We are delighted to be able to announce that members of the CASC team have been asked by HQIP to deliver an hour presentation within the QI Theatre at Patient First in London on 21 November. The talk will focus on CASC's annual clinical audit and quality improvement awards that were first held in 2010. The presentation will highlight key learning from the competition and look at typical strengths and weaknesses of submissions. CASC will also incorporate case studies of projects carried out by previous winners. In addition to the above, CASC are working on a range or new resources and materials for Clinical Audit Awareness Week #CAAW. Resources will be aimed to assist and support local clinical audit and QI professionals. More details will be supplied in our next e-Newsletter.
Sign up for accredited training
CASC offer a range of accredited training options for healthcare professionals. We have recently released new dates for courses taking place in Leicester and they are as follows: Advanced Clinical Audit (14 November), Train the Trainer in Clinical Audit (15 November) and Root Cause Analysis (24 January 2018). All courses are held over one-day and we can also offer training in-house to help you save on travel and costs. Our clinical audit distance-learning course is aimed at those who need to conduct an audit relevant to their care and is particularly valuable for clinicians who need to gain CPD points and demonstrate reflective practice for revalidation purposes. To find out more about our courses, please click here. Or contact the CASC team on (0116) 264 3411 to discuss your requirements in more detail.
Important national news
With less than 6 months now to run on HQIP's current contract we are still awaiting details on the NHS England re-tender arrangements but understand that these are now imminent. Meanwhile, on 29 September HQIP held their Clinical Leadership Seminar in London that included a keynote presentation from Sir Bruce Keogh (NHS Medical Director) plus talks from NICE and current national audit suppliers. We understand HQIP will share slide-sets from the day in due course but for now you can find out more by searching #HQIP17 on Twitter. In other news, HQIP recently announced the new provider for their National End of Life Care Audit (part of NCAPOP). The Royal College of Physicians previously supplied this national audit but the re-tender was awarded to NHS Benchmarking and we would hope this change leads to a significant improvement in the quality of the product available to NHS Trusts. Click here to find out more about the End of Life audit.
Request your CASC information pack
CASC have developed a series of promotional materials that provides you with more details of the work that we support. The electronic pack includes information relating to: Introducing CASC, training and accreditation, support and consultancy, sharing best practice, event management and CASC case studies. The materials provide a great overview of how we work with healthcare professionals to improve the care that they deliver and there are a number of excellent case studies that show how our work has enabled organisations and teams to collaborate with us on ventures that have improved care, assured best practice and saved money. If you would like to receive your electronic copy then please email us via info@clinicalauditsupport.com
Tell your friends about our eNews

We first launched the CASC e-Newsletter in February 2007 with the aim of providing those with an interest in clinical audit and QI with a free regular monthly update. Since that time hundreds of subscribers across the world have joined our circulation list. The newsletter provides subscribers with a mixture of CASC-related and other clinical audit, quality improvement and patient safety news to help you keep up-to-date with current events. Don't forget that if you have missed a previous issue of the newsletter then you can visit the eNews section of our website where all previous issues are archived. If you wish to sign up for your own copy or know others who may be interested then please email: info@clinicalauditsupport.com