Clinical audit featured in Health Service Journal
Clinical audit rarely gains the attention of the national media, but it is vital that all working in the field read a recently published article in the HSJ entitled 'National audits drain NHS resources'. Reading beyond the headline the article focuses on the outputs from the recent YEARN report and their recommendations for national clinical audit (see article directly below) and also features the results of CASC's annual survey completed by over 200 respondents. The article notes that NCAs are becoming an increasing burden and highlights some common problems with NCAs: lack of explicit criteria and standards, IT flaws and slow reporting back of audit results to participants. CASC Director Stephen Ashmore was asked to comment and suggested there are 'simply too many national clinical audits' the majority of which do not measure patient care in community, mental health, primary and social care settings. We hope that the article will help stimulate an open and widespread debate on how to improve and broaden national audits. To read the article click here. Note that if you are not a subscriber to HSJ online you will need to sign up as a temporary member to gain access to the article. This is a simple process to complete.
YEARN publish important report on national audits
The Yorkshire Effectiveness and Audit Regional Network (YEARN) is one of 15 regional clinical audit networks and during 2015-16 their members collaborated to produce a report entitled 'National Clinical Audit Feedback and Escalation Mechanisms'. The eight-page report provides a network viewpoint on many aspects of national clinical audit from the perspective of local clinical audit professionals. Sections that will be of interest to the wider clinical audit community include a checklist detailing a minimum set of NCA characteristics that includes: explicit criteria and standards, robust methodology, a fit for purpose data collection tool, etc. The report also highlights that NCAs should not: change their data collection set or commence before all elements have been fully piloted. The report provides a logical overview of how NCAs need to improve and many points raised by YEARN echo what Clinical Audit Support Centre have been advocating for many years. HQIP are due to respond formally to YEARN very soon and you can read the full report by clicking here.
News from HQIP: Quality Accounts list and NCA findings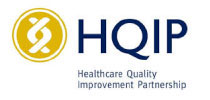 HQIP have recently published the NHS England Quality Accounts List 2017/2018. This list provides the National Clinical Audits and Clinical Outcome Review programmes that NHS England advise Trusts should prioritise for inclusion in their Quality Account. The list contains 64 programmes and will remain static during the year. Five audits included on the list are currently being commissioned by HQIP and may not collect data during 2017/18. To access the Quality Accounts list, please click here. Other HQIP news includes publication of findings from a number of national clinical audit reports. The latest MINAP report indicates that care in relation to treatment times has improved nationally by almost 40% in the last decade. See full report here. Whilst the National Diabetes Audit 2015-16 has shown regional variations in the achievement of patient related targets such as glucose control, blood pressure and cholesterol. Full report available here.
Sign up for CASC courses
During the course of Spring 2017 we are running a number of training days in Leicester that allow participants to gain accreditation in root cause analysis (RCA) and clinical audit. Our next RCA course will take place on 16 March and this course covers the key skills and provides essential materials that anyone involved in an RCA investigation team will require. For those who want to learn more about clinical audit, we will be delivering our tried and tested Advanced Clinical Audit course on 9 May. Both courses can be delivered in-house so if you have a small number of local learners who want to be trained in either discipline then please get in touch. In addition to the above courses, we will soon be publishing the date of our next Train the Trainer in Clinical Audit course as we have a number of learners on a waiting list. If you would benefit from this course then please contact us via info@clinicalauditsupport.com
Community and Mental Health Audit event fast approaching
On 24 March the Clinical Audit Support Centre will be holding a free one-day event specifically for clinical audit and QI professionals working in Community and Mental Health Trusts. As has been well documented, most current national clinical audits focus on acute hospitals with comparatively few relevant to patients in community and mental health settings. The primary aim of the event is to provide those working in similar fields the chance to share experiences, network and identify common goals. The day will include a presentation from the CASC team explaining the results of our most recent annual survey and we will make recommendations on how we feel clinical audit can be enhanced in 2017. The immediate response to the event has been exceptional with all 20 places taken within 48 hours and we are delighted that a number of regional clinical audit network chairpersons will also be in attendance. If you are interested in the day, please get in touch as we have a reserve list, will share outputs with interested parties and may look to run the event again in 2017. Contact the team via info@clinicalauditsupport.com
NQICAN launch new online blog
The National Quality Improvement and Clinical Audit Network (NQICAN) have recently published their new online blog. The aim of the blog is to share information and ideas whilst generating discussion with individuals and groups involved in the quality improvement and clinical audit field. The first blog entitled 'Intro blog' was published in early January with a more recent follow-up entitled 'Beware of samples' published at the start of February. The first two blogs have both been written by Carl Walker (Chairman of NQICAN) although the introductory blog notes that other members of NQICAN will be responsible for future articles. Further articles are planned and NQICAN welcome feedback and ideas for future blogs via the online portal. CASC support this initiative as it will bring greater transparency to the work of NQICAN and put them in direct contact with the clinical audit and QI professionals that they represent. We particularly like the easy to use comment section allowing instant feedback. To access the blog, click here.
Request your CASC information pack
CASC have developed a series of promotional materials that provides you with more details of the work that we support. The electronic pack includes information relating to: Introducing CASC, training and accreditation, support and consultancy, sharing best practice, event management and CASC case studies. The materials provide a great overview of how we work with healthcare professionals to improve the care that they deliver and there are a number of excellent case studies that show how our work has enabled organisations and teams to collaborate with us on ventures that have improved care, assured best practice and saved money. If you would like to receive your electronic copy then please email us via info@clinicalauditsupport.com
Tell your friends about our eNews

We first launched the CASC e-Newsletter in February 2007 with the aim of providing those with an interest in clinical audit and QI with a free regular monthly update. Since that time hundreds of subscribers across the world have joined our circulation list. The newsletter provides subscribers with a mixture of CASC-related and other clinical audit, quality improvement and patient safety news to help you keep up-to-date with current events. Don't forget that if you have missed a previous issue of the newsletter then you can visit the eNews section of our website where all previous issues are archived. If you wish to sign up for your own copy or know others who may be interested then please email: info@clinicalauditsupport.com