Clinical Audit Summit proves a great success
On 24 March CASC welcomed clinical audit and QI staff working in community and mental health care to our first-ever clinical audit summit. With so much attention on the delivery of care in hospitals and national audits that focus predominantly on acute care, the main purpose of the day was to allow staff with common interests to network and share challenges and ideas. The CASC team planned and facilitated the event and provided a number of presentations: latest news, recommendations on how to improve clinical audit, recent NCAPOP funding developments, etc. Carl Walker (NQICAN chairman) provided a short talk explaining the work of the regional and national networks and for the most part of the day attendees worked in small groups. The summit generated a number of valuable resources that will be shared more widely in due course. We also aim to hold a larger event to take this work forward later in 2017 so please get in touch if you would like to know more.
Cutting DNAs: CASC set up new initiative for GPs
Recent publications suggest that between 10 million (General Practitioners Committee, 2017) and 14 million (GPonline) GP appointments are missed each year. To help combat this, CASC have produced a 'Did Not Attend (DNA) Tracker' that helps practices to measure their missed appointments each week, map this as a run chart and use recommended best practice to try and reduce the number of patients failing to attend. To take this a step further we have now set up a new initiative whereby we will be working with a small number of GP practices to try and help them to reduce their DNA levels. This work will commence in the next few months and there is no charge to participating practices. To find out more please contact us on 0116 264 3411.
MNDA launch important new clinical audit tool
At the beginning of March, the Motor Neurone Disease (MND) Association launched their Transforming MND Care Audit Tool. This is a free, simple to use audit based on the standards of the NICE guideline on MND (NG42). CASC worked with a team of health and social care professionals, people with MND and their carers to develop the audit. The objectives of the audit are: to help benchmark current performance, improve outcomes for MND patients, plan cost-effective service improvements and enhance multidisciplinary working and communication. Aside from the Excel audit tool, people with MND are also asked to provide feedback on their experiences via a short patient questionnaire. This helps to triangulate information and provide important feedback directly from people with the condition. The audit tool has already received fourteen endorsements from Royal Colleges and professional bodies. To register and receive a copy of the audit tool please contact audittool@mndassociation.org
CASC go to Wales: well almost!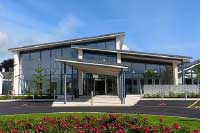 We are delighted to be able to announce that on 25 May we will be visiting The Robert Jones and Agnes Hunt Orthopaedic Hospital in Oswestry to conduct a day of clinical audit training and quality improvement. The day runs from 9am to 4.30pm and will provide learners with a full understanding of how to conduct a successful clinical audit project. All learners receive a certificate of attendance for their continuing professional development and the cost is £180 inclusive of VAT. To find out more please contact Amanda or Mary on 01691 404225 or via clinicalaudit@rjah.nhs.uk
NQICAN news and blog
The National Quality Improvement and Clinical Audit Network (NQICAN) represent local clinical audit and QI staff. The network is well established and made up of members from acute, mental health and community settings. NQICAN meet quarterly to discuss all things clinical audit and to ensure there is an effective dialogue between those working at a local level and the key decision makers at NHS England and HQIP. NQICAN's November minutes are available and these outline their current work. Click here to download your copy. Since the start of the year, Carl Walker (NQICAN chairman and pictured) has been writing a regular blog that links to the key elements of NQICAN's work. There are four entertaining blogs all worth a read and visitors to the blog page can feedback their thoughts in name or anonymously. To visit the blog page, click here.
Important events coming up
Healthcare Conferences UK (HCUK) have announced that their Autumn clinical audit conference will take place in Birmingham on 19 October. Part of the conference is being opened up to abstracts with those interested invited to submit proposals for verbal and poster presentations. To find out more, click here. HCUK's popular Clinical Audit Masterclass is also taking place on 7 July in London. Those with a responsibility for maintaining patient safety will be interested in two events taking place in coming months: Patient Safety Congress and Awards (in Manchester on 4 July) click here and the Independent Patient Safety and Quality Improvement conference taking place in Bristol on 3 May, click here. Both events are well established and feature expert keynote speakers.
Latest news from HQIP
HQIP have recently produced and published a number of documents that will be of interest to the clinical audit community. The most recent of these is the impact analysis of HQIP's Service User Network (SUN) prepared by the SUN members. The stated purpose of this 16 page document is "to indicate the work that we [SUN] have undertaken, which we think has been of great value to HQIP'. To download the report, click here. To find out more about the SUN and their members, click here. HQIP have also responded to the points made by the Yorkshire Effectiveness Audit Regional Network (YEARN) in relation to how commissioned national audits could be improved. The five-page document explains HQIP's role in procuring national audits. To read HQIP's response to the YEARN paper please click here.
Request your CASC information pack
CASC have developed a series of promotional materials that provides you with more details of the work that we support. The electronic pack includes information relating to: Introducing CASC, training and accreditation, support and consultancy, sharing best practice, event management and CASC case studies. The materials provide a great overview of how we work with healthcare professionals to improve the care that they deliver and there are a number of excellent case studies that show how our work has enabled organisations and teams to collaborate with us on ventures that have improved care, assured best practice and saved money. If you would like to receive your electronic copy then please email us via info@clinicalauditsupport.com
Tell your friends about our eNews

We first launched the CASC e-Newsletter in February 2007 with the aim of providing those with an interest in clinical audit and QI with a free regular monthly update. Since that time hundreds of subscribers across the world have joined our circulation list. The newsletter provides subscribers with a mixture of CASC-related and other clinical audit, quality improvement and patient safety news to help you keep up-to-date with current events. Don't forget that if you have missed a previous issue of the newsletter then you can visit the eNews section of our website where all previous issues are archived. If you wish to sign up for your own copy or know others who may be interested then please email: info@clinicalauditsupport.com