The event
The Clinical Audit Support Centre's (pictured) first Clinical Audit 2020 conference took place in 2007 and has become a recognised part of the annual healthcare events calendar. The 2009 event is scheduled for Wednesday 16th September and will effectively be a one-stop shop to update and inspire all staff with a responsibility for helping to re-invigorate clinical audit. The two previous conferences attained a 95% satisfaction rating among delegates and as usual the day will be different from all other conferences with a mix innovation, inspiration and cost-effectiveness all included!
The programme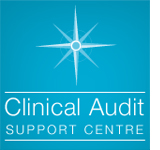 As always Audit 2020 brings together a range of experts from all sectors of the NHS and beyond who have a passion for quality improvement. Speakers include: Professor Mike Pringle (the father of Significant Event Audit and pictured), Boo Armstrong (Entrepreneur and NCAAG voluntary sector representative), Roisin Boland (Chief Executive Officer of the International Society for Quality in Healthcare) and Dr Paul Hodgkin (Chief Executive of Patient Opinion website). In addition, we have short updates from all the key national bodies, including HQIP, NICE, NPSA and NAGG. There will also be a practical session where the winners of last year's conference poster competition explain how they deliver effective audit. The day will be chaired by Lucy Warner, Chief Executive of the NHS Revalidation Support Team.
The keynote speaker
A constant theme in the NHS at the moment is the desire to deliver a "world class" service. For many the term "world class" is a rather difficult concept to grasp and measure! In Beijing Olympic Gold Medallist, Tim Brabants, MBE, we have a speaker who knows all about what it takes to be world class. Tim won the kayaking 1000m gold in China and boasts two further Olympic bronze medals to his name. He is also a doctor and currently works in A&E at Queens Medical Centre in Nottingham. Tim's keynote speech will look at motivation and teamwork, work/life balance, dealing with pressure and striving to be the best.
The opportunities
Aside from listening to inspiring presentations, all those who attend Audit 2020 will have the opportunity to network and share ideas with like-minded professionals from around the country. The poster competition provides those brave enough to submit their work with the chance to follow in the footsteps of Basingstoke and North Hampshire Foundation Trust's audit team (pictured) who picked up the top two prizes last year. If you aren't keen on taking part in the poster competition you will still be involved in voting for the winners and doubtless pick up some great ideas when assessing others work from across the UK. Attendees will also be invited to visit the exhibition, take part in lunchtime demonstrations and can ask questions directly to those with key roles in developing clinical audit in the UK.
The venue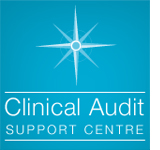 This year's conference takes place at The Athena Centre (foyer pictured) in Leicester. The Athena Centre is a magnificent building with an art deco interior that sits in the heart of Leicester's recently re-developed Cultural Quarter. Free car parking is available for all delegates and those of you travelling by train will be able to walk to the venue in less than five minutes direct from Leicester Railway Station. The venue boasts excellent IT facilities and a very big screen (10 x 5 metres)!
The city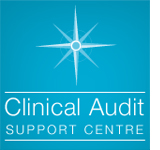 Leicester is a multi-cultural city in the heart of the East Midlands currently benefiting from a range of regeneration projects. The new Highcross Shopping Centre has been widely acclaimed and the Cultural Quarter is home to the stunning new Curve Theatre (pictured). Transport links to Leicester are excellent with the city well served by strong train links (70 minutes from London) and close proximity to M1/M6 motorways and East Midlands Airport.
The next steps
Demand for delegate places at Audit 2020 doubled from 2007 to 2008! Places are limited at the 2009 event, so booking sooner rather than later is advisable. The cost of delegate places is just £150 plus VAT (£172.5) and we also offer 10% discount on group bookings and reductions for delegates who submit posters. In order to secure your place simply email info@clinicalauditsupport.com and request a booking form. If you would like to find out more information on the conference, e.g. the full programme, poster competition details, etc, click here.