Clinical Audit Advisory Group Update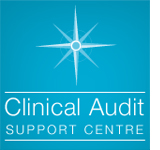 The Chief Medical Officer's report "Good Doctors, Safer Patients" (2006) highlighted the importance of clinical audit and recommended that a National Clinical Audit Advisory Group (NCAAG) should be formed to drive further development of local and national audit programmes and to accelerate improvement in practice and service delivery. The Department of Health is now in the process of establishing the NCAAG and they have advertised widely for the chair of the group and up to 10 members. The Clinical Audit Support Centre feel there is a danger that the new group may have limited input from audit professionals and therefore we implore clinical audit staff to apply for membership of the group. To find out more visit the Appointments Commission website. The closing date for applications is 15th October 2007.
Countdown to Clinical Audit 2020



Clinical Audit 2020 is now just over a month away and there are still places available at the conference. For details of the full programme click this link. We have assembled an excellent range of speakers, including national and local experts and clinicians and clinical audit professionals. Michael Wright will be presenting the Department of Health's views on the future of clinical audit and delegates will have the opportunity to listen to Andy Cope presenting on "The Art of Being Brilliant". We are keen to know if you have a question that you would like putting to fellow delegates at the event as we will be conducting live voting forums throughout the day. Delegate places are just £150+VAT (£176) and we are offering a discount of 10% on group bookings of two or more. Email info@clinicalauditsupport.com or call 07834 914419
Bids for the National Audit Programme under review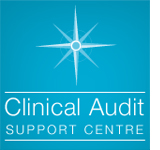 The process to determine who will take on responsibility for managing the National Clinical Audit Programme is well underway with more detailed submissions from the nine original contenders scheduled for 11th September. Clinical Audit Support Centre were initially supporting a tender application but we agreed with our partners that it was not in our interests to progress beyond round one. Therefore, we are aware that there are now eight commercial organisations (possibly less) bidding for the right to manage the national programme, with the winner due to be announced before the end of the year.
Next accredited audit course scheduled for 24th January 2008
CASC have a reputation for running popular and high quality clinical audit training courses. Delegates who attended our first two advanced audit training sessions have rated us 100% positive for value for money and recommending the course to others. At the most recent training session on 26th September one senior clinical audit professional wrote "I find the presentations from Stephen and Tracy help to enthuse me to present my own audit workshops". Another delegate commented that the day was "enjoyable with lots of inspiring comments".
Our next advanced audit training course is scheduled for 24th January 2008 and audit professionals may be interested to know that we have recently developed a number of new training materials, including – Clinical Audit Deal or No Deal, The Clinical Audit Boat, Clinical Audit Apprentice meets Dragon's Den and the Life Audit.
Significant changes to CG landscape
It is disappointing to report that two established clinical governance resources will no longer be available this time next year. Following lengthy consideration by the National Programmes Review Panel of the Office of Strategic Health Authorities (OHSA), the Panel has decided to discontinue the work of the Clinical Governance Support Team. The CGST has provided valuable resources for the last eight years and it will be sad to see the organisation disappear in 2008. Meanwhile, we understand that the Clinical Governance Bulletin will be published for the final time in 2007. Both the CG Bulletin and CGST have been excellent resources and we would like to commend all those who have worked to help raise the profile of clinical governance.
CASC membership now approaching 500!
Since setting up our membership list in September 2006, over 400 individuals have signed up and all receive a regular copy of our bi-monthly newsletter. We are keen to feature work from other teams and clinical audit professionals and with this in mind our next newlsetter at the start of December will include details of how a Mental Health Trust in London has developed some excellent ways of involving patients in the clinical audit process. If you know of any colleagues who would benefit from our newsletter, please encourage them to subscribe!
CASC team achieve hat-trick!
For the third year running, Stephen and Tracy have had an abstract accepted for the International Society for Quality in Healthcare conference. Our abstract this year features the innovative online training resource that we have developed in conjunction with the Royal Pharmaceutical Society of Great Britain (RPSGB).
We are still interested in good examples of clinical audit work
With so many changes taking place at a national level relating to clinical audit, the publication of the new version of Principles for Best Practice in Clinical Audit has been pushed back slightly. Therefore, we are still interested in completed audit projects or approaches to undertaking clinical audit work that teams may want to submit for inclusion. Email PFBP to info@clinicalauditsupport.com for a registration form.
See us in action!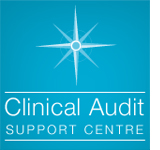 The CASC directors will be attending a number of events and conferences over the next few months. We look forward to meeting you at one of the following events: 30th October – Nurse Led Care in Child Health (London), 1st/2nd November - Unite/CPHVA conference (Torquay), 15th November – Clinical Audit 2020 (Leicester) and 5th/6th February 2008 – Clinical Audit and Improvement 2008 (London).