Important national news delayed until 2008!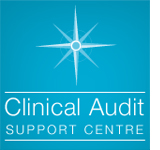 We were hoping that in this issue of E News we would be able to announce which organisation had won the tender for the national audit programme, plus who had been appointed chair of the new national clinical audit advisory group. However, this information was unavailable at the time of preparing the E Newsletter and we understand that formal announcements will now not be made until January 2008! I'm sure many of you have your eyes peeled to the Department of Health website trying to find out what is happening and as soon as we have the relevant information we will add this to our website.
Audit 2020 conference provides a glimpse of the future
The Clinical Audit 2020 conference took place on 15th November 2007 at the National Space Centre in Leicester and proved a great success. Louise Hazelwood chaired the event which included presentations on the future of clinical audit from the Department of Health, Clinical Governance Support Team and National Audit and Governance Group. Over 80 delegates from across the UK attended the conference and all were able to take part in proceedings using interactive voting keypads. In addition, delegates completed a short questionnaire and were given the opportunity to make their predictions for where clinical audit will be in 2020. All feedback from the conference will be posted on the CASC website.
Timely feedback relating to national audits
With the announcement of who has won the tender to run the national audit programme now imminent, findings from a survey carried out by CASC at the 2020 conference will make interesting reading to clinical audit professionals across the UK. Over 50 attendees completed the survey and this surprisingly found that 25% of respondents had never taken part in a national audit. Of those remaining, a staggering 94% stated that local audits were more effective at improving patient care compared to their national audit counterparts! Overall, respondents who had taken part in national projects typically rated the quality of national audits as "moderate" and although it was noted that national audits are useful as they provide "off the shelf" audit tools, many respondents highlighted that feedback from national projects is often slow.
Interesting news from CPHVA conference
As in 2006, the CASC team delivered a number of training sessions at this year's annual Community Practitioners and Health Visitors conference in Torquay. As part of the training attendees were asked to complete a very short clinical audit survey. Overall this indicated that most CPHVA members have experience of audit although lack of time and insufficient training are the main factors that prevent community staff undertaking more clinical audit projects. However, the key finding of this year's survey was that the number of CPHVA staff not knowing who to contact in their Trust for clinical audit advice and support increased from 29% in 2006 to 43% in 2007. CASC are working with CPHVA to address this and to develop a number of centralised resources.
New Year, New You – book now for CASC training courses!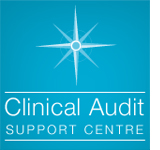 CASC are running a number of one-day accredited training courses in 2008. These include our new Significant Event Audit Masterclass that has been developed following our work with the National Patient Safety Agency. The workshop will provide everything you need to know in relation to SEA and we are taking bookings for the first workshop on 9th April.
Following the brilliant response to Andy Cope's presentation at Audit 2020 we are seeking expressions of interest in his Art of Being Brilliant workshop. This will cover positive psychology, emotional intelligence and neuro-linguistic programming. The emphasis of this workshop will be about making the right choices and it will also help attendees reflect on their work and personal life with a view to making 2008 your best year yet!
CASC's accredited Advanced Clinical Audit course is taking place on 24th January 2008. To date, 100% of attendees have rated the course positively in terms of overall content and value for money and many attendees have also noted that the training provides a great opportunity to network and share experiences with like-minded audit colleagues.
To obtain more details on CASC courses, email info@clinicalauditsupport.com or call (07834) 914419.
CASC seek new clinical audit blogger!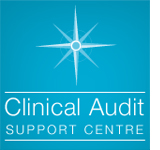 Would you like to be our new clinical audit blogger? Unfortunately, our current blogger is leaving the world of clinical audit at the end of the year, so we are on the lookout for someone to take her place! So if you work in clinical audit and/or governance and fancy the opportunity to share your views and experiences with the clinical audit community in complete anonymity, please drop us a line. Ideally, we would like our new blogger to write between four and six blogs per year and we will pay a small retainer for this work.
Website worth a look: First Practice Management
First Practice Management is an exceptional resource for professionals working in primary care. The site includes a library of over 320 downloadable protocols, policies, procedures, and toolkits; and is exceptionally popular with practice managers. FPM offers a confidential advice line; a members buying club and a forum where questions are posted and answered on an hourly basis. The site also offers a quick tour option for those unfamiliar with content. To access the website visit www.firstpracticemanagement.co.uk
And finally…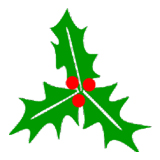 All that remains is for us to wish you all a very Merry Christmas and Happy New Year! The next newsletter will be released on 29th February 2008.