Book for our Clinical Audit Leadership Day
The Clinical Audit Support Centre would like to announce details of our Clinical Audit Leadership Day taking place in Leicester on 28th January 2011. We believe that staff working in clinical audit and quality improvement need leadership skills to enable them to deliver effective audit projects, inspire colleagues and help them through the uncertain times currently facing the NHS workforce. The one-day action packed event will be facilitated by best selling author and internationally respected trainer Andy Cope, Tracy Ruthven and Stephen Ashmore. The day will cover: transformational leadership, emotional intelligence, positive psychology, inspiring others, influence and impact, etc. National leaders for clinical audit have also agreed to attend so that delegates can raise important issues with those who have influence. Thus far both the National Clinical Audit Advisory Group and the National Audit Governance Group have agreed to participate. The cost of the day is just £125 plus VAT (non-accredited) or £150 plus VAT (accredited). Click here to find out more and email info@clinicalauditsupport.com for your booking form.
Junior Doctor 'Clinical Audit of the Year' competition update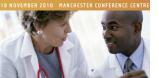 The Clinical Audit Support Centre have teamed up with Healthcare Events to run the first-ever 'Junior Doctor Clinical Audit of the Year' competition. The competition was open to all junior doctors and the deadline for submissions closed on 27th September. The response to the competition has been respectable with over 120 entries received from across the UK and beyond. CASC are in the process of judging all entries and finalists will be contacted by 11th October with further details. All finalists will be invited to showcase their audits at the Healthcare Events 'Improving the Quality of Junior Doctor-Led Clinical Audit' conference taking place in Manchester on 18th November 2010. For further details of this event, please click here. The overall winner of the competition will be announced at the conference and a number of entrants will be invited to publish their audit work in our e-journal Clinical Audit Today.
NCAAG are looking for two new members
The National Clinical Audit Advisory Group (NCAAG), who advise the Department of Health on clinical audit, have recently announced that they are looking for two new members. One vacancy is for a GP member and the other is for a local clinical audit manager/facilitator (following the resignation of Martin Ferris – who is retiring in 2011). The group meets four times per year and the total time commitment of members is approximately 10-15 days per annum. All members are entitled to be paid £144.62 per meeting (plus travel and other costs). Further details relating to NCAAG can be found via www.dh.gov.uk/ab/NCAAG/DH_099788 and details of the vacancies are available on the Appointment Commission website – www.appointments.org.uk (type 'NCAAG' in 'site search' to access further information). The closing date for applications is 5th October 2010.
Latest news on HQIP activities
HQIP have released a number of new products/initiatives recently that will be of interest to clinical audit professionals. These include: a concise digital version of the 'PPE in Clinical Audit' summary, information on the Clinical Champions Programme and various reports on national work relating to the NJR and the Sentinel Stroke Audit. HQIP have also further upgraded the National Clinical Audit Forum and more details on the eagerly anticipated Clinical Audit Knowledge Exchange (CAKE) will be available via NCAF very soon. HQIP have also published details of their annual accounts for 2009-10 and these and other resources mentioned above can be found via the 'News and Events' section of their website.
Details of 'CA and Improvement 2011' released
Healthcare Events have just released details of their annual clinical audit conference in London from 8-9 February 2011. Keynote speakers include Robin Burgess (HQIP), Professor Nick Black (NCAAG) and a lead representative from Department of Health looking at 'the future of clinical audit'. The event features focus sessions, debates, panel discussions, workshops, poster presentations, etc and promises to be an exceptional gathering of leading practitioners, clinicians, policy makers and academics. The CASC team will be delivering a 90-minute workshop on 'delivering effective clinical audit training and education'. To download the conference brochure visit www.healthcare-events.co.uk/ct/HAP2027/conf or email stephen@healthcare-events.co.uk Please also be aware that CASC can gain a 25% discount off the full delegate rate – email info@clinicalauditsupport.com if you are interested to know more.
CASC release 2011 course dates
The Clinical Audit Support Centre have announced details for courses taking place in the Spring of 2011. These include: Advanced Clinical Audit on 29th March and Train the Trainer in Clinical Audit on 30th March. We can also confirm that the next Art of Being Brilliant workshop will be held on 10th March. All these courses take place in Leicester and more details can be obtained by visiting the training section on our website. We also run all our courses 'in-house' so if you have a number of staff (minimum of 6) who would benefit from accredited in-house training, please contact us via info@clinicalauditsupport.com
Feedback from recent Manchester CA conference
The Clinical Audit Support Centre recently exhibited at the 'Clinical Audit and Revalidation' conference in Manchester on 14th September. The content of the day was useful but it was disappointing to see that less than 40 delegates attended the event. This may be due to financial cutbacks but it was noticeable that the parallel conference at the same venue on 'Avoidable Pressure Sores' had more than twice as many attendees! Our podcast reviewing the event will be available soon but key messages from the day were: 1) revalidation will happen and clinical audit will have a key role in supporting doctors in their appraisal, 2) most opportunities to improve patient care exist at the 'interface', 3) there are still lots of exhausted doctors who doubt the value of taking part in clinical audit work.
CASC leading workshop at forthcoming SNAP seminar
CASC are collaborating with SNAP surveys to run a workshop on best practice in clinical audit questionnaire design on 16th November. The workshop is part of a full day event that also includes presentations on 'creative thinking for better survey design' and 'analysis for beginners'. There is also a presentation looking at 'how to set up online surveys' plus presentations detailing how SNAP software is being used to help organisations undertake surveys and capture useful data. To find out more, please click here.
Tell your friends/colleagues about our E Newsletter
Since we launched our E Newsletter in February 2007 over 1,000 healthcare professionals have signed up! The E News is free and delivered direct to your email account every two months. The newsletter provides you with a mix of CASC-related and other clinical audit news to help you keep up to date with what is happening in the world of clinical audit. Don't forget, if you have missed a previous issue of E News please visit the community section of our website where all previous issues are archived. Follow this link to sign up for your copy.