Full details of Clinical Audit 2020 conference now available
CASC's third national audit conference will take place in Leicester on 16th September 2009. As usual we have put together an action packed day filled with inspiring speakers that have a reputation for innovation and implementation. Professor Mike Pringle will kick the day off with his views on how to achieve benefits for patients through various initiatives and he will be followed by four 15 minute updates from representatives of NICE, HQIP, NPSA and NAGG. The day includes keynote presentations from Roisin Boland (CEO of the International Society for Quality in Healthcare), Boo Armstrong (NCAAG member) and Dr Paul Hodgkin (Director of Patient Opinion website). There will also be an Audit in Action hour featuring winners of last year's poster exhibition. The final speaker of the day is Dr Tim Brabants, Olympic Gold Medalist from Beijing who will look at being the best and how to manage work/life pressures. The day will include a range of other interactive elements and delegates will gain the opportunity to network and put questions to the key people responsible for the reinvigoration of clinical audit. We are offering an early-bird rate until the end of June of £150 + VAT (£172.50) and for more details of the programme and the poster competition please click here.
New audit leadership course announced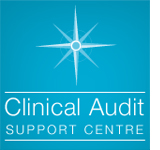 The failings of clinical audit are well documented and you only have to look at the recent Frontline Consultants report into local audit delivery (2008) or Good Doctors, Safer Patients (2006) to see that one of the key problems is that staff are not trained in key skills that will enable them to ensure the successful delivery of clinical audit. By working together with author and professional trainer, Andy Cope, we have developed a new qualification "High Impact Leadership for Clinical Audit Professionals". The course is six-day programme that takes place over two three-day modules and participants will be able to gain the Institute of Leadership and Management Introductory Certificate in Leadership. The course has been designed specifically for those working in quality improvement and delegates will learn how to: Inspire those around them, become more effective at delivering objectives, get the best out of their staff and colleagues through positive influencing, adopt behaviors which foster trust and team spirit, manage change more effectively and achieve massive personal goals. We plan to ask HQIP to support the course and more details will be available by the end of May. If you wish to register your interest, please email info@clinicalauditsupport.com
Showcase your work
As part of the Clinical Audit 2020 conference we are once again inviting healthcare and clinical audit professionals to take part in our poster competition. There are three prizes available: £200 for 1st place, £100 for 2nd place and £50 for third place and all poster presenters receive a small discount on their conference delegate place. The competition was won in 2008 by Basingstoke and North Hampshire Foundation Trust and is voted for by delegates who attend the event. In addition, our new journal Clinical Audit Today has received excellent feedback since it was launched at the end of 2008 and the third issue will be published online in May 2009. We are always looking to showcase great work relevant to the clinical audit community, so if you would like to share your success or ideas with others, please contact us. More details of how to submit articles for our journal or entry to the conference poster competition can be obtained by emailing info@clinicalauditsupport.com
The countdown to our clinical audit webinars is on…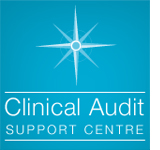 As mentioned in the previous Enewsletter we are delighted to announce a series of webinars (online interactive events) that will take place on 15th May, 11th June and 1st July. Each webinar will last for one-hour and all you need to take part is a PC! In effect you will be able to listen to presentations and take part in the event from the comfort of your own office or home! The first event will be by invitation only and we will evaluate and assess feedback from participants to ensure that future webinars fully meet the expectations of participants. The webinars on 11th June and 1st July will be an open event and more details of how to take part will be published online in due course. Watch this space!
HQIP event at the Belfry is now full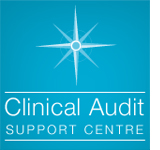 The Healthcare Quality Improvement Partnership have announced that their two day event taking place at The Belfry (pictured) on 29/30th April is now full and all places have been allocated. As part of the conference the highly anticipated National Clinical Audit Forum will be launched and the event also features the inaugural Clinical Audit Awards. The event will also be used to showcase and validate the draft products procured by HQIP and these will be published in July. In personnel news HQIP are in the process of recruiting three new LQIT facilitators and they are also looking to recruit Clinical Champions to promote the benefits of clinical audit.
Audit Apprentice meets Dragons Den is ready to go!
Our new Clinical Audit Apprentice meets Dragons Den one-day course was announced recently and all 16 places were snapped up in just three days! The event will take place in Leicester on 20th May and audit professionals from across the UK will be helping us to pilot the course. The content of the day is top secret but attendees will participate in a range of tasks aimed at solving age-old audit problems. Stephen and Tracy will be joined by David Wilkin (pictured) to judge each task and select the winning team. David knows little about clinical audit but has vast experience of the public sector. His work as a school governor, plus his current role as Finance Director of West Midlands Police Force with responsibility for a £700million annual budget will ensure the teams work and financial decisions are appropriately scrutinized! The day should be excellent and we plan to run more events later in the Autumn so please email info@clinicalauditsupport.com if you wish to receive information on future training days.
New dates for Art of Being Brilliant, Train the Trainer and Advanced Audit released
We are pleased to announce that once again Andy Cope (pictured) will be running his Art of Being Brilliant (AOBB) course for healthcare staff and audit professionals on 17th September. Andy's last AOBB course gained rave reviews and costs just £100 plus VAT per place. We are also offering a 10% discount for delegates who book for the two days with the 2020 conference on 16th September and AOBB on the following day. We would also like to alert you to dates for our popular accredited training course: Advanced Clinical Audit on 16th June and 30th September and Train the Trainer in Clinical Audit on 17th June and 1st October. Contact us for more details and relevant booking forms.
CASC working with NPSA, RCGP and RPS
CASC are currently working with a number of national bodies to help deliver training materials and clinical audit resources. We are close to completing two teaching modules looking at Significant Event Audit for the RCGP. Both modules have been overseen by an NPSA facilitator and will be available as part of the RCGPs wider online training programme. We have also been working closely with the Royal Pharmaceutical Society of Great Britain to set up national online audit tools and the Medicines Use Review audit is currently at the pilot stage. In addition, through links with associates and RCGP members we can reveal that current plans for the revalidation of GPs will mean that they are likely to have to show evidence of undertaking two clinical audit projects every five years.
Request your CASC information pack
CASC have developed a series of promotional materials that provides you with more details of the work that we support. The wallet of information includes a set of seven inserts: Introducing CASC, training and accreditation, support and consultancy, sharing best practice, event management, train the trainer in clinical audit and case studies. The materials provide a great overview of how we work with healthcare professionals to improve the care that they deliver and there are a number of excellent case studies that show how our work has enabled organisations and teams to collaborate with us on ventures that have improved care, assured best practice and saved money. If you would like to receive your copy, please email your name and full postal address to info@clinicalauditsupport.com
Register for the CASC E-News!
Since we launched our E Newsletter in February 2007 over 1,000 healthcare professionals have signed up! The E News is free and delivered direct to your email account every two months. The newsletter provides you with a mix of CASC-related and other clinical audit news to help you keep up to date with what is happening in the world of clinical audit. If you have missed a previous issue of E News please visit the community section of our website where all previous issues are archived. Follow this link to sign up for your copy.