Two weeks left to book 2020 conference early-bird places
Time is fast running out if you wish to take advantage of the early-bird booking rate for our third 2020 national conference on 16th September 2009. The event features a host of exceptional speakers, including Professor Mike Pringle (who is heavily involved in revalidation of GPs and patient safety work), Roisin Boland (CEO of the International Society for Quality in Healthcare), Dr Paul Hodgkin (Director of Patient Opinion website) and Dr Tim Brabants (Olympic Gold Medal Winner). The day will include short update sessions from NICE, NPSA, HQIP and NAGG. There will also be an Audit in Action hour featuring winners of last year's poster exhibition. Once again, the event will include an interactive exhibition and poster competition with a top prize of £200. Deadline for poster abstracts has been extended until the end of June. The conference takes place at the Athena centre in Leicester, an excellent venue with great transport links to major roads and Leicester Railway station. Delegate rates compare favourably with other national events, with our early-bird rate of £150 + VAT (£172.50) and cost thereafter of £170 + VAT (£195.5). To book or receive information on the poster competition, please email info@clinicalauditsupport.com.
Clinical audit jobs bulletin launched
The Clinical Audit Support Centre recently launched their new Clinical Audit Jobs Bulletin. Every two weeks we search through all of the clinical audit-related jobs advertised on the NHS jobs website and produce a relevant document that will enable audit professionals to see what jobs are currently available. We list the main descriptors for each role, e.g. employing organisation, job title, salary, location and closing date. We have also noted the job reference number that will allow you to find further details of jobs that you want more information on without spending lots of time searching the entire NHS jobsite database. To read our jobs bulletin, visit the CASC homepage. Meanwhile, if you would like us to advertise local job vacancies please contact the CASC team.
Issue 3 of the Clinical Audit Today journal available online
CASC has recently published the third issue of the journal, Clinical Audit Today. This is available online via the CASC website and we welcome articles from audit and healthcare professionals. This issue of the journal features a number of thought provoking articles, including: Stephen Ashmore's editorial questioning why most senior national audit roles are held by men, Gemma Barker's review of the HQIP conference at the Belfry, Neil Hampson's views on how NHS quality lags behind the work of ice cream manufacturers and John Grant-Casey as "Grumpy Old Auditor". The journal also features a round-up of the work of NCAAG, NAGG and HQIP and the signposting section gives details of key future events.
Clinical audit apprentice launched and next date confirmed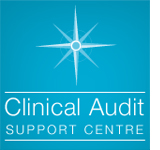 15 clinical audit and governance professionals met up in Leicester on 20th May 2009 to take part in CASC's first-ever Clinical Audit Dragons Den meets The Apprentice course. The event proved a great success with delegates working in teams to explore ways of solving traditional audit problems, such as: how to raise the profile of clinical audit, involving patients more effectively in the audit process and refining the current definition of clinical audit. A healthy sense of competition emerged during the course of the day with Alice Kennedy (overall winner) and Debbie Pickford (runner-up) pictured with the dragons. Stephen and Tracy were joined by David Wilkin (Head of Finance and Procurement for West Midlands Police) who provided some excellent non-NHS perspectives. The day evaluated exceptionally well and the next course is scheduled for 7th October at a cost of £100 plus VAT (£115). If you would like to participate, please email info@clinicalauditsupport.com
CASC join forces with Andy Cope to offer two brilliant courses for audit professionals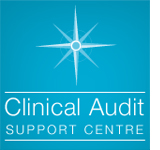 CASC have linked up again with author and professional trainer, Andy Cope, to develop a new qualification "High Impact Leadership for Clinical Audit Professionals". The course is a six-day residential programme that takes place over three two-day blocks and participants will be able to gain the Institute of Leadership and Management Introductory Certificate in Leadership. Modules include: The Art of Being Brilliant, Transformational Leadership, High Performance Teams, The Massive Goal Principle, Leading Change and Customer Service Excellence. The provisional start date for the course is February 2010 and the cost is £1700 plus VAT (£1955). In addition, we are offering the Art of Being Brilliant as a "taster" course on 17th September in Leicester. Cost is just £100 plus VAT (£115). If you would like more information on either course, please email info@clinicalauditsupport.com
New definition for audit is causing a stir!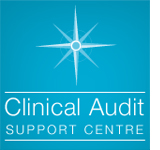 You may be aware that Professor Nick Black (Chair of the National Clinical Audit Advisory Group) revealed a new definition for clinical audit at the recent HQIP conference in Sutton Coldfield. The new definition is as follows: "Clinical audit is the quantitative assessment of the quality (principally the effectiveness) of care being provided compared either to agreed, documented evidence-based criteria or to the performance of other providers or commissioners. Its aim is both to stimulate quality improvement interventions and to assess their impact." Publication of the definition has caused quite a stir and NAGG have set up a section on their forum purely to canvass views from audit professionals. This has led to some lively debate with Robin Sasaru (NAGG Chair) calling the new definition "the biggest backward step for clinical audit since principles for best practice in clinical audit was published in 2002." If you wish to comment on the definition and add to the debate, visit www.nagg.nhs.uk.
Accredited courses and CASC webinar updates
CASC are continuing to offer our highly popular accredited courses in Advanced Clinical Audit, Train the Trainer in Audit and Significant Event Audit. The next Advanced Audit course takes place on 30th September with Train the Trainer on 1st October. We are also running our Significant Event Audit Masterclass on 6th October. Courses take place in Leicester and cost between £100-£250 plus VAT per delegate. We are also able to run all our courses in-house if you have sufficient numbers of staff interested. Our clinical audit online webinars have been postponed but we intend to launch these at our conference in September, so watch this space for more details!
Details of NICE Shared Learning Awards
NICE are once again running their Shared Learning Awards that encourage organisations to share tips for putting NICE guidance into practice. Short listed candidates will be given a platform to present their work to their peers at the NICE conference in December 2009. Winners in each of the categories will receive cash incentives to support implementation of NICE guidance. Submissions will be judged under three categories: (1) projects covering general implementation systems or approaches including commissioning, financial planning and audit and evaluation processes (2) examples of guidance promoting health and wellbeing, (3) projects focused on implementing specific clinical guidance. This year NICE are looking particularly for examples around auditing implementation of NICE guidance. You can submit your examples of shared learning to the online database throughout the year but the deadline for consideration for this year's awards is 30 September 2009. Full details are available on the NICE website.
Request your CASC information pack
CASC have developed a series of promotional materials that provides you with more details of the work that we support. The wallet of information includes a set of seven inserts: Introducing CASC, training and accreditation, support and consultancy, sharing best practice, event management, train the trainer in clinical audit and case studies. The materials provide a great overview of how we work with healthcare professionals to improve the care that they deliver and there are a number of excellent case studies that show how our work has enabled organisations and teams to collaborate with us on ventures that have improved care, assured best practice and saved money. If you would like to receive your copy, please email your name and full postal address to info@clinicalauditsupport.com
Register for the CASC E-News!
Since we launched our E Newsletter in February 2007 over 1,000 healthcare professionals have signed up! The E News is free and delivered direct to your email account every two months. The newsletter provides you with a mix of CASC-related and other clinical audit news to help you keep up to date with what is happening in the world of clinical audit. If you have missed a previous issue of E News please visit the community section of our website where all previous issues are archived. Follow this link to sign up for your copy.